Fall TV Progress Report: Grading 10 New And Returning Shows
Fall is one of my favorite times of year, and it's not because of everything from, lattes to cakes, is pumpkin-flavored and stores are stuffed with caramel apples.  It's because there is a fresh, shiny crop of new and returning shows to devour.  Most shows are at least three episodes in, so it's time to grade 10 new and returning shows to gauge their progress in this burgeoning season. 
NEW SHOWS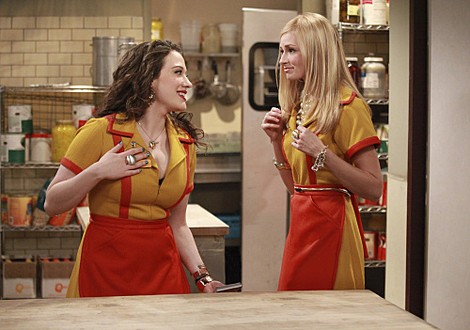 "2 Broke Girls"  CBS Mondays 8:30 P.M. EST
"2 Broke Girls" is a snappy, odd couple sitcom about Max ("Thor's" Kat Dennings), an uber-sarcastic and cynical waitress who takes in Caroline (Beth Behrs) pampered daughter of a disgraced billionaire.  The jokes are witty, lewd and occasionally laugh-out-loud funny even if the set-ups are a bit obvious.  While there was little chemistry between deadpan Dennings and the show's true star, Behrs, in the pilot, it's improving with every episode. There is also a refreshing originality about this show's running jokes—Caroline's prize-winning horse lives in their backyard; the girls are saving to start a cupcake company—that is reminiscent of the colorful touches that made "Friends" (ugly naked guy; "We were on a break!") and Girls' lead-in "How I Met Your Mother" (the slutty pumpkin; and Marshall and Barney's slap bet) game-changing successes.  GRADE: B+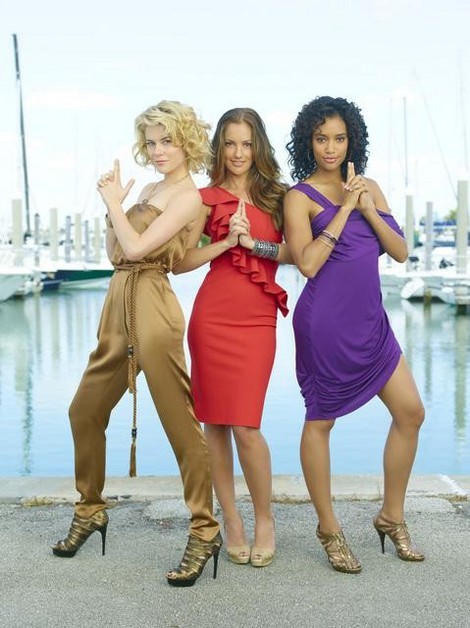 "Charlie's Angels" ABC Thursdays 8 P.M. EST
I had fairly low expectations for ABC's unnecessary reboot of the 1970s show about three private investigators with shady pasts that turned Farrah Fawcett into a household name.  I tuned in out of curiosity and to support "General Hospital" alum Annie Ilonzeh ("Parenthood's" Minka Kelly and "Grey's Anatomy's" Rachael Taylor complete the trio).  I was disheartened to find a cluttered, poorly acted, ridiculously predictable wannabe action show with an alarming wardrobe budget and few surprises. "Buffy The Vampire Slayer," "La Femme Fatale," and "Nikita" already proved that girls can kick ass and look fabulous doing it.  Angels desperately needs some divine intervention from that other Miami spy show, "Burn Notice."  "Charlie's Angels" would be better if it was faster-paced, grittier, and the characters should be more flawed—because that's how audiences like their heroes in the new millennium.  Simply, "Charlie's Angels" should be a lot more devilish.  UPDATE: According to TVline.com, ABC stopped production of the show after four weeks of consistently poor ratings.  GRADE: D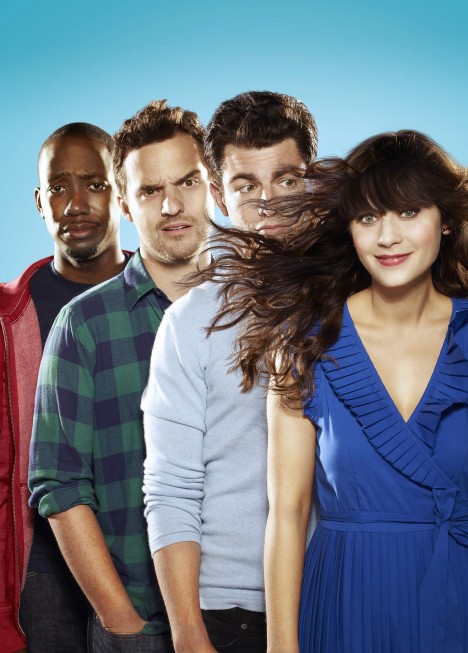 "New Girl" FOX Tuesdays 8 P.M. EST returning Nov. 1
Zooey Deschanel's (sister to "Bones'" Emily Deschanel) new comedy couldn't be more appropriately named.  The theme-song-singing, eccentric woman, who moves in with three bachelors, feels quietly groundbreaking as this type of character would usually be a thirty second feature in of montage of a man's horrible dates or a five-minute skit on "SNL," instead of a lead role.  "New Girl," a show that made the chicken dance cool and the "Douchebag Jar" a much-needed reality, is as funny as it is charming, thanks to Deschanel's decision to play Jess with an unassuming confidence and clueless bravery.  Her male roommates think she needs to be protected and educated about the trends of modern society, but Jess does perfectly fine letting her freak flag fly, and I have no problem pledging allegiance to this "New Girl."  GRADE: B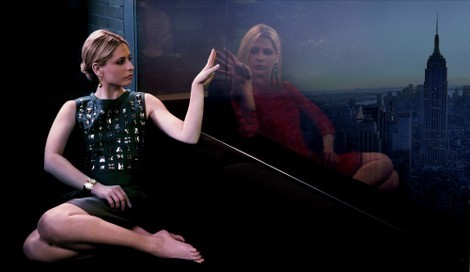 "Ringer" The CW Tuesdays 8 P.M. EST
"Ringer" is a mesmerizing thriller about a troubled woman dodging the mob who assumes the alluring life of her socialite twin sister only to discover that her life may be even worse.  As a diehard Buffy fan, I'm thrilled to have Sarah Michelle Gellar back my screen, and "Ringer" is the perfect vehicle.  She shines as both the downtrodden recovering addict, Bridget, and her actual evil twin, Siobhan.  I do wonder if "Ringer" can maintain its twists and turns, chases and pursuits (Bridget's running from the mob and the law while Siobhan is fleeing assassins and her husband) in future seasons.  Presently, "Ringer" is this season's best shot at drawing a more varied demographic to The CW.  And it's just good television.  GRADE: A-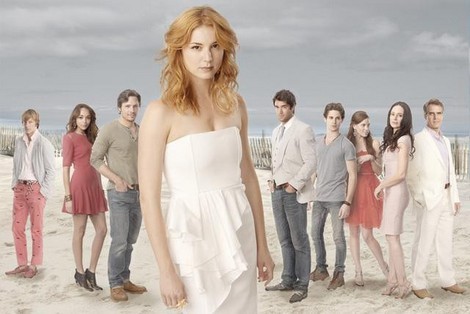 "Revenge" ABC Wednesdays 10 P.M. EST
Thanks to the winning combination of the uproarious "Happy Endings" and the addicting, dishy mystery "Revenge," Wednesdays is becoming my favorite night of television.  Emily VanCamp ("Brothers and Sisters") is Emily Thorne, the hardened daughter of a man who was framed for treason by Hampton's royal family, The Graysons.  VanCamp plays Emily with a pathological detachment that makes most sociopaths seem cuddly.  She has one goal, destroying everyone who helped brand her father a terrorist.  "Revenge's" only flaw is Emily's invulnerability.  She's so shutdown to real emotion that it can be hard to relate to her character, especially when the collateral damage of her plots ripple to the characters' children.  Madeleine Stowe's Victoria Grayson, however, is as multi-layered as the dahlias she keeps in her foyer, capable of great rage, intense sadness and even passionate love.  As Emily weakens Victoria's reign, I find it utterly cathartic to watch this woman suffer and struggle to maintain it.  "Revenge" has never been so satisfying.  GRADE: A
RETURNING SHOWS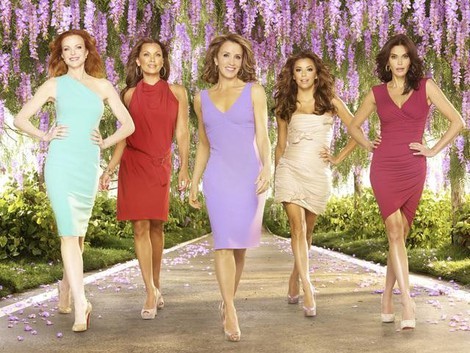 "Desperate Housewives" ABC Sundays 10 P.M. EST
It was a definite shock when ABC announced that the eighth season of "Desperate Housewives" would be its last.  Honestly, I think the show should have been cancelled earlier, but I'm excited to see how these anything-but-normal soccer moms will end their run on the lane.  This season is slowly, albeit intriguingly, exploring the guilt all of the women are experiencing from covering up the murder of Gabby's evil step-father.  Susan (Teri Hatcher) and Carlos (Ricardo Chivira) bonded over their burdened souls (and of course almost kissed).  Bree (Marcia Cross) tried to ditch her detective boyfriend and ended up making an enemy with a badge.  Lynette (Emmy-winner Felicity Huffman), was plagued with nightmares, but now is more overwhelmed by her crumbling marriage.  And Vanessa Williams still languishes—as Nicollette Sheridan did—as the neighborhood cougar.  Three episodes in, and I'm still not sure where this season is going, but I'm interested enough to hang around Wisteria Lane to find out.   GRADE: B-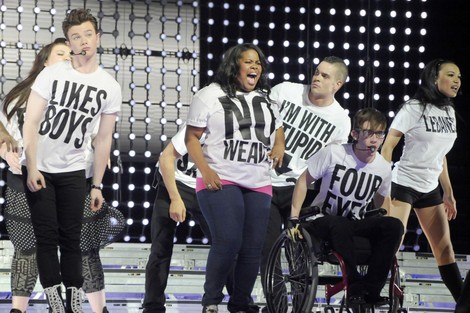 "Glee" FOX Tuesdays 8 P.M. EST                  
The second season of the musical confection, "Glee," was as harmonious as a Rebecca Black track.  Thankfully, the New Directions returned for another year at McKinley High and brought their A game.  For many, this is their senior year and it was time to seriously plan for the future.  For Chris Colfer's Kurt and Lea Michele's Rachel, that means joining more school activities to pad their applications to an exclusive college with an excellent theater program.  For introverted b-boy, Mike Chang (Harry Shum, Jr. and his chiseled abs), that means strutting his stuff in the school musical, regardless of his father's pressure for pursue a respectable career.  For Mercedes (Amber Riley), who can sing her face off, but has been relegated to being second banana for years, that meant finally voicing her frustrations, going head-to-head with Rachel in a fierce diva-off and quitting New Directions (As much as I love Rachel, I'm Team Mercedes).  "Glee" uses music and absurd humor to contrast genuine life problems, and remarkably, the first three episodes have been pitch perfect.  "Asian F" in particular was especially stellar, highlighting "Glee's" unsung stars, like Riley, Shum and Jayma Mays's Ms. Pillsubry.  If the show can continue to shine with more episodes as spectacular as "Asian F," the third season of this high school musical could earn straight As.  GRADE: A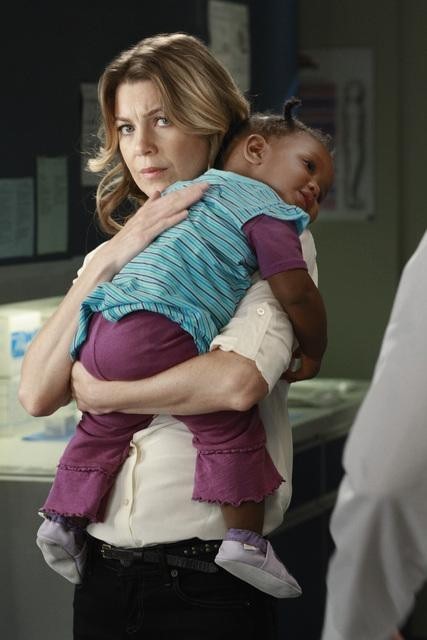 "Grey's Anatomy" ABC Thursdays 9 P.M. EST
"Grey's Anatomy" has not answered any of My Wishes.  Cristina (Sandra Oh) didn't have her baby.  Derek is still livid at Meredith for tampering with his drug trial, but they are still committed to each other, damn you, marriage post-it!  And Meredith is still working at Seattle Grace, thanks to the Chief Webber confessing to her sins and saving her career.  Despite it all, I'm still thoroughly entertained by the medical cases (penis transplant, anyone?) and the drama.  For a show in its eighth season, that is a miracle in itself.  Chandra Wilson desperately needs a storyline that worthy of her talents, and the show could use more time outside of the hospital, like the hilarious deck-building scenes in "What Is It About Men," and Debbie Allen as Avery's mother and a brilliant surgeon needs to become a permenant fixture.  I still feel safe in the hands of the very capable yet neurotic doctors of Seattle Grace.  GRADE: B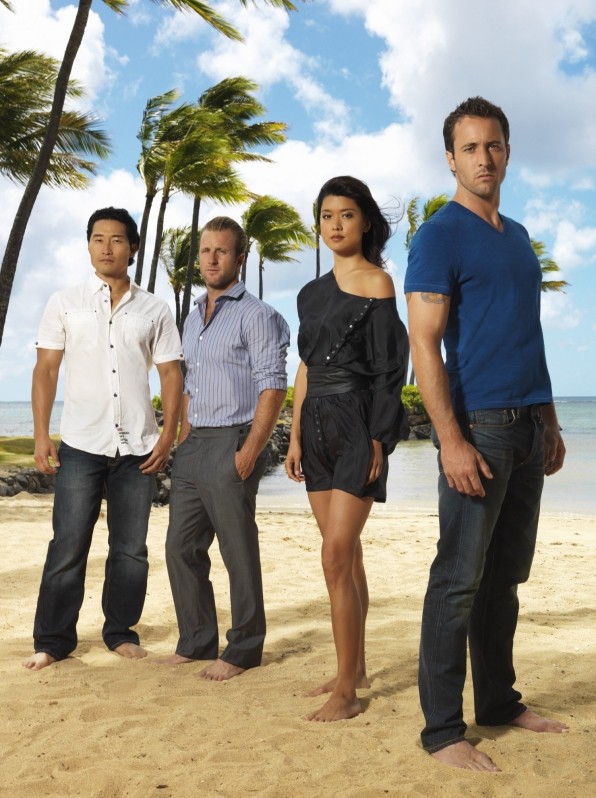 "Hawaii Five-0" CBS Mondays 10 P.M. EST
I became a fan of CBS' remake of the popular 1970s series, "Hawaii Five-0" because it wasn't a standard police procedural; it was a high-octane action show with a heart of gold (and an awesome bromance), thanks to fearless and sexy Alex O'Loughlin and Scott Caan ("Entourage") as a snarky detective and Hawaii's best father.  Unfortunately, this second season has been bogged down with more characters—including Masi Oka as a peculiar coroner, "Lost's" Terry O'Quinn as Steve's mentor and training officer, and Lauren German as a profiler—and mediocre writing.  The new characters, especially O'Quinn's Joe White and Weston, don't bring anything new or interesting to Five-0, not like the sadly underused CIA nerd played by Larisa Oleynik.  "Hawaii Five-0" now reads as a tropical installment of the tedious CSI franchise.  Of course, the show can easily rebound once the power that be understand that "Five-0" succeeds as the anti-procedural with cool explosions, badass gunplay and of course, the bromance.  GRADE: C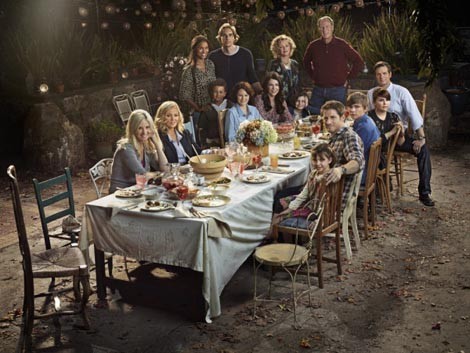 "Parenthood" NBC Tuesdays 10 P.M. EST
In this entertainment climate of reboots and prequels, there are few original shows that are as unapologetically real and breathtakingly poignant as NBC's sleeper hit, "Parenthood."  The dramedy follows the lives of three generations of a vibrant (and incredibly functional) California family, and it's ensemble cast couldn't be better, boasting the talents of Peter Krause ("Dirty, Sexy Money"), Lauren Graham ("Gilmore Girls), Mae Whitman, and Erika Christensen ("Six Degrees").  If you can watch this show that's tackled every issue from alcoholism to teen dating to unemployment to infertility with a deft, tear-jerking whimsy and not cry, then you're made if tin.  GRADE: A+
Do you agree or disagree? What shows do you love and what shows need to be yanked off the air like "The Playboy Club?"  Sound off in the comments section!