Fall Out Boy's Pete Wentz Calls Ashlee Simpson An 'Awesome Mom'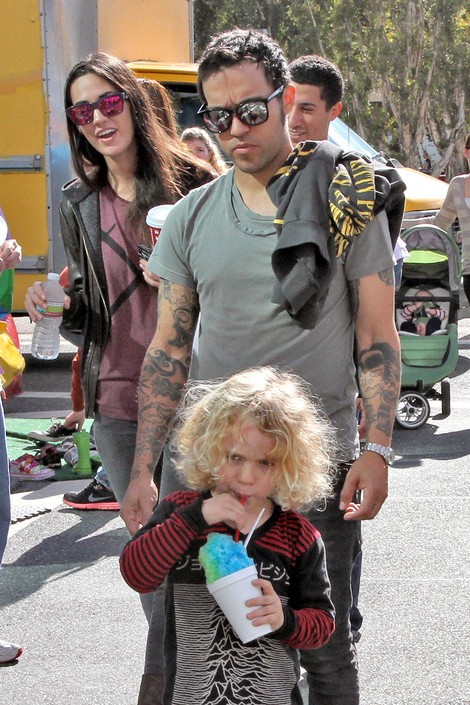 Fallout Boy lead bassist and vocalist Pete Wentz denies allegations that he is getting ready for a custody war with ex-wife Ashley Simpson over their son, insisting that Simpson is not only an excellent singer, but also an "awesome" mother.

Recently, sources have led some to believe that the former couple was having some post-marital issues about the proper custody of four year old Bronx. This source tells the National Enquirer: "Pete is at his wit's end over Ashley. He's angry that she hasn't been maintaining Bronx's sleeping schedule... Pete says that if Ashlee doesn't change her partying ways or agree to his custody demands, he'll go to court."

This seems to contradict what the rocker said on the talk show "Watch What Happens Live" on Monday night, when Wentz slammed the rumors by saying his relationship with Ashley has never actually been better since their divorce in 2011, which resulted in a joint custody of their young son.

Wentz, who is currently dating model Meagan Camper, explained: "I feel like we both realize that we're parents and we're in it for our kid. That's made it really easy... I feel like, as a mom, she's awesome... and we get along really well when it comes to our kid now."

Well, as they say: "Some friends make good couples, while some couples make better friends." The important matter here is Bronx isn't in any danger of a traumatic custody battle, and if what Wentz says is genuine, the little boy should grow up in a stable environment with two separate, yet equal, parents.