Fall Out Boy Split To Save Friendships

Rockers Fall Out Boy felt compelled to part ways before their professional relationships destroyed their friendship, according to bassist Pete Wentz.

The future of the group was thrown into doubt in early February when Wentz confirmed the Dance, Dance hit-makers were taking a break - although the hiatus could become permanent. In a post on Twitter.com, he wrote, "I don't know the future of Fall Out Boy... A hiatus is forever until you get lonely or old. I don't plan on either."

Frontman Patrick Stump, who is working on a solo album, fuelled rumors the band was no more when he declared he was no longer in the group. He told Spin.com, "I'm not in Fall Out Boy right now...  Whether we play again or not, I don't know. If we do it, it will be for the right reasons. If we don't, it will also be for the right reasons."

Wentz refuses to rule out the band's return in the future, but insists the quartet needed to take a break from one another - otherwise they would no longer be friends.

He tells Reuters, "Rather than get to the stage where we would break up or not be friends with each other, we chose to just take a break. If and when we come back it will be for the right reasons, because it's fun again, (because) we want to be on tour."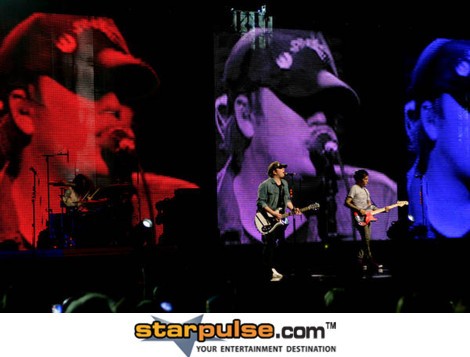 Click Here For More Fall Out Boy Pictures