Fall Out Boy & Anthrax Join Forces, Play Debut Gig

The rock supergroup formed by members of Fall Out Boy and Anthrax made its live debut in New York on Tuesday night.

The Damned Things, featuring Joe Trohman, Andy Hurley, Scott Ian and Rob Caggiano performed their first set at the Knitting Factory in Brooklyn.

The group played eight songs and guitarist Scott Ian tells Spin.com, "This is still all so new to us. There's no baggage yet. We're still very much in the honeymoon period. I remember what it was like to be in Anthrax back in 1984. It's just really exciting to get to do that again. I'm in a new band again. It's a blast."

It was a big gig for frontman Keith Buckley, who also plays with Every Time I Die - he claims Tuesday's show was one of the few he's performed without the help of booze.

He boasts, "This is the first show I've played sober in 10 years."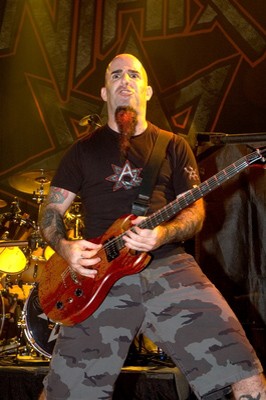 Click for more great Fall Out Boy pictures: