Fall Movie Preview Part 4: December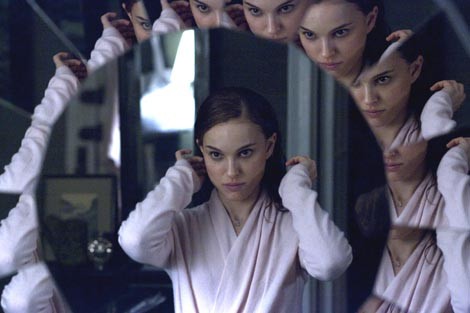 This December will provide moviegoers with a very eclectic and abundant selection of films to choose from. Regardless of your preferred genre or style of filmmaking, chances are there are at least a couple of movies you'll be looking forward to.
The most-talked about and most highly anticipated release is unarguably "Black Swan" from director Darren Aronofsky. Speculation about the film's plot as well as star Natalie Portman's performance has been building for months. Aronofsky has described "Swan" as a sort of companion piece to his 2008 film "The Wrestler" in terms of the focus on the physicality of the performers in ballet and professional wrestling. Portman stars alongside Mila Kunis in a very dark look at the world of ballet and the great lengths dancers must go to in hopes of being the best. Aronofsky has been responsible for some of the most talked about films of the last decade and "Swan" is sure to continue his streak of controversial and thought-provoking work.
Having been jostled around for a release date for several months, "The Tourist" has finally landed a spot in the awards season. Directed by Florian Henckel von Donnersmarck ("The Lives of Others"), the film stars Johnny Depp as an American to travels to Venice, Italy after finding himself single. He meets a mysterious woman, played by Angelina Jolie, who is an Interpol agent that is has a few more secrets than she lets on. Depp never fails to impress audiences with each new role he takes on and Jolie has a natural movie star magnetism so the pairing should result in an engaging story set against a beautiful backdrop.
"The Fighter" will re-team Mark Wahlberg with director David O. Russell. The two worked together on "Three Kings" and "I Heart Huckabees" so with any luck, "The Fighter" will be another successful collaboration. The film stars Wahlberg as real-life boxer "Irish" Mickey Ward and Christian Bale as his brother who becomes his trainer. Wahlberg is clearly capable of pulling off physical performances, so here audiences will be hoping for depth more than sheer power. Bale is a chameleon who, similar to Depp, transforms in every performance. Without a doubt, Bale will be looking at an Oscar nomination for his role as Ward's former drug addicted brother.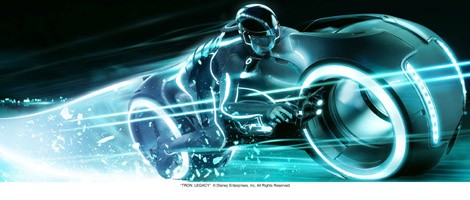 Fanboys across the country (as well as any child of the 80s) are gearing up for "TRON: Legacy" which is the long-awaited sequel to the cheesy 80s sci-fi flick which has become one of the biggest cult movies of all time. Jeff Bridges is back inside the game, but this time his role is a little different. The movie focuses on his son, played by Garrett Hedlund, who is transported inside the alternate reality to become a player in the most important game of his life. "House" star Olivia Wilde also stars in the movie which is sure to give fanboys an even bigger bang for their buck.
The Coen Brothers never fail to create the most entertaining and intriguing films that keep people talking for months. Their latest film, "True Grit," is a Western, a genre at which the brothers are clearly adept. (Their film "No Country For Old Men" won them Best Director Oscars as well as Best Picture.) Though John Wayne starred in an adaptation of the book in 1969, the Coens assure moviegoers that their version is a different take and focus on the events in the book. With a cast that includes Jeff Bridges, Matt Damon and Josh Brolin, the Coen Brothers are sure to have yet another fantastic work as a part of their filmography.
Writer/director Sofia Coppola has been absent for several years, but her new film, "Somewhere," is getting wonderful reviews and solid buzz leading up to its release. The film focuses on a burnt out actor, played by Stephen Dorff, who is suddenly confronted with having to raise his daughter, played by Elle Fanning. Coppola is a masterful writer who captures human emotion and relationships better than most screenwriters today so the story is sure to be a moving portrait of what it means to be a parent. Though some comparisons have already been drawn to Coppola's masterpiece "Lost in Translation," Dorff's performance has gotten strong positive feedback which is sure to negate any negative attention that Coppola may be receiving.
Finally getting a release after receiving copious amounts of praise at Sundance, "Blue Valentine" is a small indie film starring Ryan Gosling and Michelle Williams. The two stars both earned terrific reviews when the film was first screened and Oscar potential has been attached to their performances since May. The film examines the troubled past and relationship of a couple and explores how people are able to stay together when faced with all of the difficulties life throws their way.
In addition to all these films, December will also have a handful of traditional Hollywood titles that are likely to make little impact on viewers or at the box office. "Little Fockers" is yet another unnecessary sequel in the "Meet the Parents" series and focuses on the birth of Ben Stiller's child. Audiences would be wise to pass up this movie at the multiplex. Also being released is the Jack Black fantasy-adventure "Gulliver's Travels" which is a re-telling of the tale in the vein of "Land of the Lost." Though there are a few titles that are likely to be less than satisfying, overall December should be a terrific month for movies.