Fall Movie Preview Part 3: November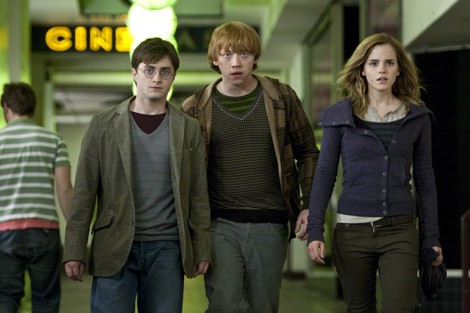 November will unleash on moviegoers some of the most highly anticipated movies of the year. Sure to be the biggest opener of the month will be "Harry Potter and the Deathly Hallows: Part 1" which will ease fans into the end of the "Harry Potter" movie franchise. Director David Yates returns to helm the last two installments of the series which will be much appreciated by die-hard fans of the books and movies. Also exciting, and not surprising, is "Deathly Hallows" will be 3D which may result in the movie being just another flop in the 3D craze. Few movies have successfully employed the 3D technology so with any lucky, "Potter" will be able to breathe a second life into the fad.
Also highly anticipated is "127 Hours" from "Slumdog Millionaire" director Danny Boyle. The film stars James Franco in the true life story of hiker Aron Ralston who must sever his own arm which gets trapped under a rock. The film is a perfect stage for Franco to showcase his ability to hold an audience's attention for the vast majority of a movie. There have been some reports already out of the Telluride Film Festival that Boyle's film is too extreme and that some audience members have felt sick after watching the very brutal and realistic portrayal of what Ralston endured. Without a doubt, though, "127 Hours," Boyle and Franco are all sure to hear their names called when Oscar nominations are announced.
Todd Phillips already had a solid college-aged fan base with movies like "Road Trip" and "Old School" capturing the Frat Pack sentiment of today's moviegoers. It was "The Hangover," however, that brought Phillips into the mainstream spotlight and solidified him as part of the zeitgeist. His latest film, "Due Date," which stars Robert Downey, Jr. and Zach Galifianakis (two of the hottest stars right now), is a bit of a departure for Phillips who shows signs of maturing in his work. Downey, Jr. is shackled to Galifianakis as he hitches a ride across the country to be present for the birth of his child. The straight man/comic relief duo couldn't be more perfect and fans are sure to get as many, if not more, laughs as they did with "The Hangover."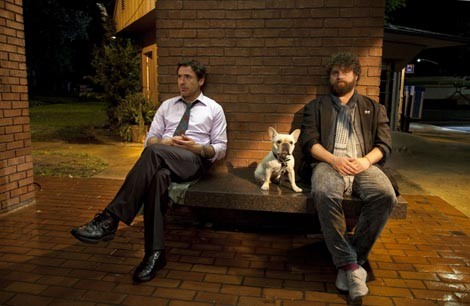 One movie that is getting surprisingly positive early reviews is "Love and Other Drugs" which stars Jake Gyllenhaal and Anne Hathaway. In the movie, Gyllenhaal plays a pharmaceutical rep circa late 1990s when Viagra first came on the scene. His character is a charming and handsome salesman who becomes enamored of Hathaway's free-spirited character. Though the plot doesn't sound very groundbreaking, Hathaway has gotten tremendous praise for her performance and the movie itself is a slight social satire that moviegoers may enjoy. Director Edward Zwick is known for serious dramas like "Blood Diamond" and "The Last Samurai" and Gyllenhaal isn't exactly the first name that springs to mind when casting a comedy, but perhaps the unlikely material and Hathaway's always magnificent performance will be enough to make "Love" a success.
Two animated films will be released in November, both of which look to be entertaining for both children and adults. "Megamind" stars Will Ferrell, Brad Pitt and Tina Fey in a fresh superhero mythology except the hero of this movie is actually the villain. Ferrell voices Megamind, a diabolical super genius whose good guy nemesis, Metro Man (Brad Pitt), gets all the glory each time he defeats Megamind. Fey appears as the Lois Lane-like reporter who somehow gets in the middle of all the fighting. Ferrell, Fey and Pitt sound like a dream team of Hollywood gold so let's hope the movie is as good as their performances are sure to be.
The other animated feature being released in November is "Tangled," a re-telling of the Rapunzel fairytale. Mandy Moore voices Rapunzel and Zachary Levi voices her knight in shining armor Flynn Rider. The trailers for the movie highlight the action and adventure of the movie so children are likely to enjoy the experience. Hopefully the story will be as entertaining for the adults who will no doubt also be in attendance.
One movie that is getting a lot of buzz is "Skyline" which appears to reminiscent of last year's "District 9." The movie is directed by brothers Colin and Greg Strause whose visual effects company has worked on "300" and "Iron Man" so without a doubt the film's visual style should be fantastic. The plot, however, has been kept under tight wraps and all that is known is that alien ships descend upon Earth and begin abducting humans en masse. Little else is explained but the trailer makes use of real life scientific warnings from Stephen Hawking which adds an extra level of reality (and apprehension) to the film.
Every fall there are at least a couple of movies that sound good on paper but by the time the film is set to release are less than thrilling (think back to the epic Tom Cruise/Meryl Streep/Robert Redford failure "Lions for Lambs"). November will have two such films: "Fair Game" and "The Next Three Days."
"Fair Game" stars Sean Penn and Naomi Watts and tells the real-life story of CIA Agent Valerie Plame (Watts) whose identity is exposed due to an article written by her husband (Penn). The movie is getting little attention in the media even though director Doug Liman ("The Bourne Identity") has always been respected in the industry. The movie is likely to enter and leave theaters with little or no impact on the awards season.
"The Next Three Days" is the newest work from writer/director Paul Haggis and stars Russell Crowe as a man who decides to break his wrongly accused wife (Elizabeth Banks) out of prison. Though Liam Neeson will co-star there is little to get excited about in the apparently by the numbers thriller.