Fall Movie Preview Part 2: October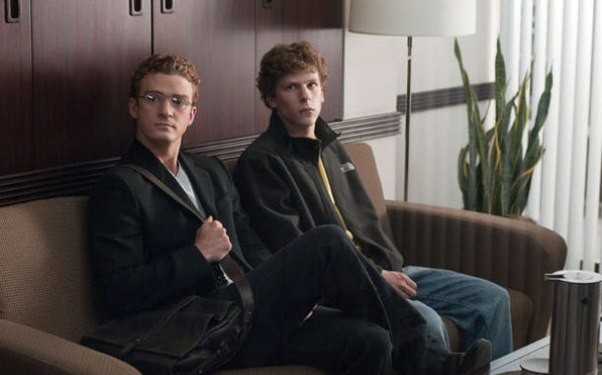 September will offer some interesting and intriguing titles for moviegoers, but October is when the Oscar race will officially begin. More than a handful of titles that are already garnering awards buzz will be released in October which is not always the strongest month for Oscar hopefuls.
The most-anticipated October release is director David Fincher's new film "The Social Network" which depicts the creation and exploitation of Facebook by Harvard student Mark Zuckerberg, played by Jesse Eisenberg who has matured quickly in each of his last few roles. The cast includes Andrew Garfield and Justin Timberlake who is getting early praise for his performance. Fincher is known for having a unique style of filmmaking and the dark, backstabbing story that is the rise of Facebook seems fertile ground for the director.
Another highly anticipated film is "Let Me In" based on the best-selling Swedish novel "Let the Right One In" which already had a film adaptation in Sweden that was one of the best reviewed films of 2008. To take on such a beloved book and film, director Matt Reeves ("Cloverfield") has set rather high expectations for himself and his movie. But with a cast that includes young starlet Chloe Moretz and Richard Jenkins, "Let Me In" has a good chance of being a faithful and successful adaptation.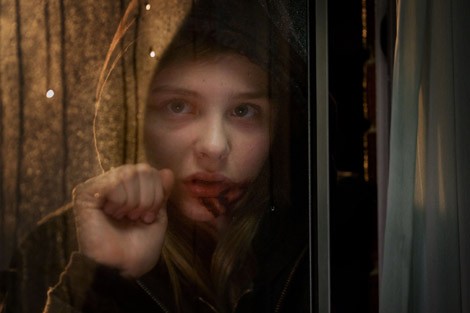 Hillary Swank is positioning herself for another Oscar win with her role in "Conviction." Based on a true story, Swank plays a single mother who puts herself through law school to prove that her brother, played by Sam Rockwell, is innocent of murder. The trailer shows Swank's usual strong performance, but Rockwell may overshadow her this time as a man who is helpless to help himself and must rely on his sister to be his savior.
"RED" sounds like a movie almost too good to be true. Based on a graphic novel about a group of retired CIA assassins who become targets themselves, the movie stars Bruce Willis, Helen Mirren, John Malkovich, Morgan Freeman, Brian Cox, Richard Dreyfuss, Julian McMahon and Mary-Louise Parker. RED stands for Retired and Extremely Dangerous which gives you a sense of the absurdity that is likely to ensue. The filmmakers are not trying to create a new "Bourne" franchise, they're just trying to blow a lot of stuff up with a cast of extremely talented actors pretending to be badasses.
The end of the month will have audiences really pumped with two almost guaranteed Oscar competitors: "The Company Men" and "Hereafter." Both films are serious meditations on how people are affected by the curveballs that life throws them and both seem perfect candidates for awards season acknowledgement.
"The Company Men" is about three men (played by Ben Affleck, Chris Cooper and Tommy Lee Jones) who are forced to re-evaluate their lives and options after being laid off by their companies. The film is not only one of the most emotionally powerful to come out this fall, it is also the most prescient depictions of what our country is going through right now. Though the film will draw obvious comparisons to last year's "Up In The Air," which also covered similar ground, "The Company Men" will tell the story from the point of view of the people who have lost their jobs and how that affects they value themselves.
"Hereafter" is the latest film directed by Clint Eastwood and is definitely a slight departure for the filmmaker. Matt Damon stars in the film which examines how three different people deal with death in their lives. Damon plays a psychic who can communicate with the dead and might actually not be a fraud. Eastwood is known for his very literal view of the world so a movie that deals with a supernatural element will be interesting to watch. The film was scripted by Peter Morgan who also wrote "The Queen" and "Frost/Nixon" so the screenplay is almost assured an Oscar nomination come February.