Fall Movie Preview Part 1: September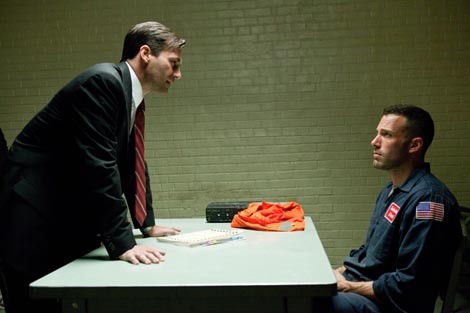 This fall, moviegoers have an extremely large and diverse selection of movies to choose from. The abundance of (hopefully) promising films is unlike any year in recent memory as movies of all kind are set to release during the crucial and often divisive awards season. 
This September audiences are in for a slew of independent films that are as different as they are engaging. George Clooney will star in "The American" (Sept. 1), directed by Anton Corbijn whose 2007 film "Control" earned strong praise and attention. The movie is a throwback to the international spy thrillers of the 70s and centers on Clooney as an assassin hiding out in an Italian village leading up to his one last job. Few actors have the ability to be as engaging and charismatic as Clooney and with his second home of Italy serving as the backdrop, he is likely to be more entertaining than ever.
Robert Rodriguez's movie "Machete" is his latest homage to the Grindhouse films of the 70s and 80s. The movie stars background actor/scene stealer Danny Trejo (don't worry, you'll recognize him) as an ex-Federale who goes on a murdering rampage of revenge against the people who double-crossed him. The cast includes Michelle Rodriguez, Jessica Alba, Robert De Niro, Cheech Marin, Lindsay Lohan and, yes, even Steven Seagal.
One of the most anticipated and mysterious films coming out this fall is "I'm Still Here" directed by Casey Affleck. The documentary (or possible mockumentary) chronicles the last year in the life of actor Joaquin Phoenix as he turns his back on acting and pursues a new career as a hip hop artist. The film's release is only a few weeks away and no one is quite sure if Phoenix has gone off the deep end or is pulling off a stunt of Andy Kaufman-like proportions.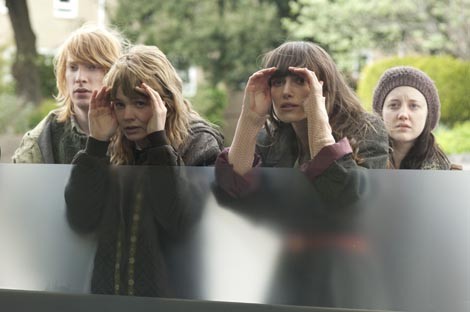 A rather mysterious film opening later in the month is "Never Let Me Go" starring Keira Knightley, Carey Mulligan and the new Spiderman Andrew Garfield. The movie's promotional materials, and fans of Kazuo Ishiguro's novel on which the film is based, have been extremely vague about the details of the plot as it has more than a few unexpected revelations. Directed by Mark Romanek ("One Hour Photo"), the movie is sure to be both entertaining and divisive among critics and audiences.
Ben Affleck's follow-up to "Gone Baby Gone" is also set in the seedy underworld of Boston and is based on a best-selling novel, but "The Town" is anything but a repeat performance. Affleck is now directing himself as a bank robber who falls in love with a woman he kidnaps during a heist. The movie boasts an amazing cast of actors and shows, yet again, Affleck's love affair with his hometown of Boston. Like a young Woody Allen who was obsessed with New York, Affleck's muse is Bean Town and so far it has served him well.
Speaking of Woody Allen, his latest Europe-set, seriocomic film "You Will Meet A Tall Dark Stranger" comes out in September and has a cast that includes Antonio Banderas, Josh Brolin, Anthony Hopkins, Freida Pinto and Naomi Watts. With a cast like that and a script by Allen audiences won't really care what the movie is about. They'll just want to watch the extremely talented actors delve into Allen's wonderful world of wordplay.
Without a doubt, the biggest movie opening this month is "Wall Street: Money Never Sleeps" which got mixed reviews out of the Cannes Film Festival earlier this year but fans of "Wall Street" and Oliver Stone will want to know what has happened to Gordon Gekko in the last 20 years. Shia LeBeouf, who is the star of the sequel, was an odd choice for Stone considering the actor's teeny bopper following especially because his love interest, and the daughter of Gekko, is played by Carey Mulligan whose onscreen presence is much more commanding than that of the star of "Transformers."
Watch It If You Can Get It
So many independent films are given limited releases (read: opening only in New York and L.A.) that the middle of the country is left waiting for Netflix or OnDemand. These movies, if your city is lucky enough to get them, should be seen immediately.
"Howl"
Starring James Franco as the beatnik poet Allen Ginsberg, this film focuses on the obscenity trial after the publication of his poem "Howl." The supporting cast, including Jon Hamm, Mary-Louise Parker and David Strathairn, are sure to make this small film a huge contender come Oscar time.
"Catfish"
The most talked about movie to come out of Sundance in years, this documentary follows a man from New York to Michigan to visit a girl he met on the Internet. Apparently the film takes an extreme left turn as the movie takes on a whole different tone and intent. One piece of advice: see the movie without reading too much about what actually happens.
"Buried"
Ryan Reynolds is a contractor in Iraq who has been buried alive and given only a cell phone (whose battery is dying quickly) and a flashlight. Critics and audiences have been surprised at how much filmmaker Rodrigo Cortes has been able to do with such a confined space as well as Reynolds' moving performance.
"Waiting for Superman"
This documentary is likely to become the "An Inconvenient Truth" for the American educational system. The film explores how students are put at disadvantage not only from the school system but also their parents who don't know what is necessary for a child to succeed.