Fall Movie Preview: October 2011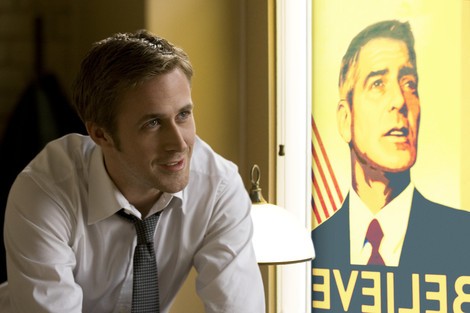 October 7
This weekend has an interesting match-up for the box office: George Clooney's "The Ides of March," a sure Oscar contender, vs. "Real Steel," a robot boxing film starring Hugh Jackman. In "Ides," Clooney, who directed and co-wrote the screenplay, stars as a promising presidential candidate whose young, idealistic aid (Ryan Gosling) sees the dark underbelly of what political campaigns are really about. Expect amazing performances from the entire cast which also includes Phillip Seymour Hoffman, Paul Giamatti, Maris Tomei and Evan Rachel Wood.
So why is a movie about boxing robots being released during the usually "Oscar bait"-heavy month of October? It's hard to say, but this family friendly, visual effects spectacular is likely to win the box office, but look severely crippled when released on the same weekend as one of the most highly anticipated ensemble films of the year. Jackman and his young co-star, Dakota Goyo, look pretty adorable together, but will likely share more disappointing dialogue than truly touching moments.
October 14
Though there has been some confusion if "The Thing" is a remake or prequel to John Carpenter's campy 1982 movie of the same name (as it turns out, it is a prequel), what's clear is that the film is not out to imitate what is considered one of the cheesiest cult classics of all time. Director Matthijs van Heijningen, Jr. appears to be making a genuine attempt at a horror film set in a desolate arctic research lab where a long-dormant creature is released on an unsuspecting crew. "Warrior" star Joel Edgerton will continue his rise to fame opposite Mary Elizabeth Winstead ("Scott Pilgrim vs. the World") who is becoming a huge star as well.
This remake of Kevin Bacon's classic tale of teenage rebellion looks to be almost unwatchable. Starring newcomer Kenny Wormald, who takes over Bacon's role, the film centers on a town in which dancing has been outlawed. In 1984, when the original was released, it was somewhat plausible that a highly religious town might go to such lengths, but in 2011 the idea is just absurd. Craig Brewer, the writer/director of the excellent "Hustle & Flow," steps behind the camera and will hopefully bring some level of decency to the movie.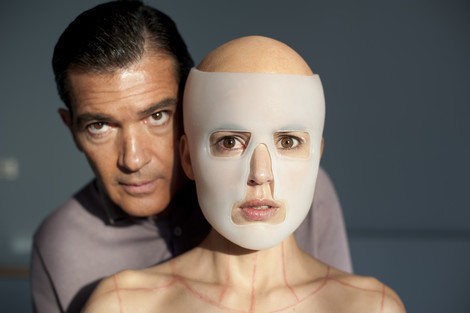 For most audiences, the name Pedro Almodovar means nothing, but for true cinephiles, he is one of the most adored and controversial filmmakers in the world. The director of films like "All About My Mother" and "Volver" steps into the realm of horror/thriller for "The Skin I Live In" which will not likely appeal to those with weak stomachs. Antonio Banderas plays a surgeon who is haunted by his past and sets out to create a synthetic skin which is indestructible. The downside is he must have someone on which he can experiment and his choice of patient, played by Elena Ayana (who will soon be well-known to American audiences) is less than thrilled with being kept captive.
October 21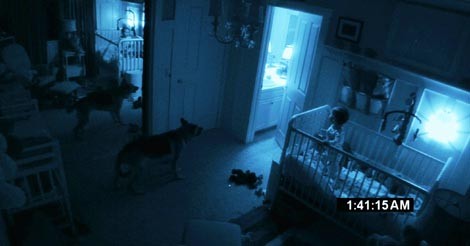 After an impressive scarefest with "Paranormal Activity" and a less than stellar sequel, the franchise continues with what else but a prequel. In the third installment, we go back to 1988 to see where the haunting of an innocent family began. An interesting twist for this film, though, is that it is directed by Henry Joost and Ariel Schulman, the duo behind the is-it-or-isn't-it-a-documentary "Catfish" which confused and entertained audiences around this time last year.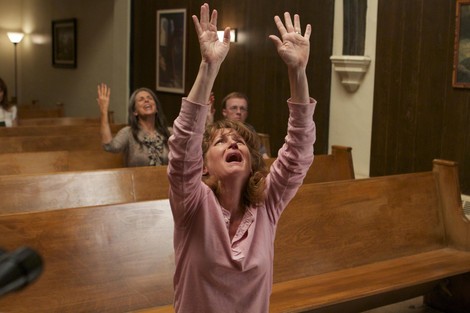 Even loyal Kevin Smith fans had a hard time standing behind the director after "Cop Out," but with "Red State," Smith has promised to get back to his own style of filmmaking even though he is entering the horror genre for the first time. The film, which is a thinly veiled attack on the Westboro Baptist Church, was written, directed, funded and distributed by Smith himself. The cast, which includes Melissa Leo, John Goodman and "Kill Bill" alum Michael Parks, appears to be strong, but will Smith be able to balance his trademark verbose dialogue style with serious satire?
October 28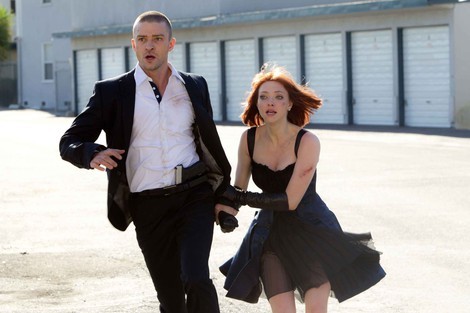 Justin Timberlake has all but retired from music which may be disappointing to his fans, but movie audiences are reaping the benefits. After an impressive performance in last year's "The Social Network," Timberlake is continuing to rack up acting roles. "In Time" will give him his first starring role in a sci-fi movie set in a dystopian future where people stop aging at 25. "In Time" is familiar territory for director Andrew Niccol ("Gattaca") and Amanda Seyfried is always a strong co-star. We'll just have to wait and see if Timberlake has what it takes to be a true leading man.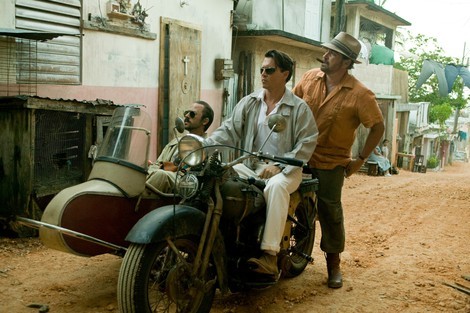 All you need to know about this movie is that Johnny Depp once again appears in a film whose source material comes from the mind of Hunter S. Thompson. Enough said. Whether or not you liked "Fear and Loathing in Las Vegas" as a movie, there is no denying Depp's performance is one of his (and cinema's) finest. In "Rum Diary," Depp plays journalist Paul Kemp who goes to Puerto Rico ostensibly to cover local events but has a hard time fitting in with the locals. If the trailer is any indication, "Rum Diary" will likely be a much needed return to (unpredictable) form for Depp.
Also opening in October
Elizabeth Olsen stars in Sundance favorite "Martha Marcy May Marlene" (October 21) which focuses on a young girl's abduction into a cult, her subsequent brainwashing and eventual re-entry into her previous life. John Hawkes ("Winter's Bone") co-stars in what could be a career-making performance for Olsen.
"Like Crazy" (October 28) is a low-budget, understated love story between two college students, Anton Yelchin ("Fright Night") and Felicity Jones ("The Tempest"). Early word is that the two young stars give terrific performances as a couple which much find a way to keep their relationship together when separated by the Atlantic ocean and everyday distractions.
The least anticipated October release is "The Human Centipede II: Full Sequence" (October 7), a meta-sequel which will likely draw even fewer audiences than the first film.