Fall 2011 TV Premiere Dates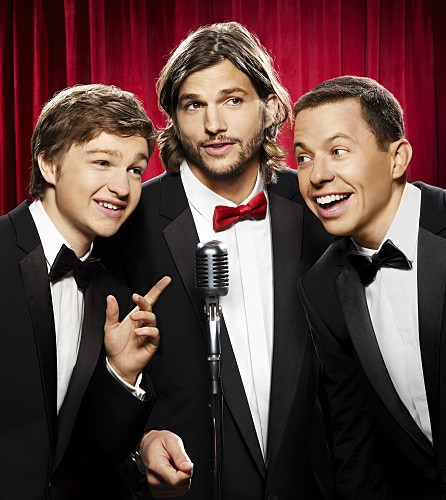 Labor Day is over, signaling the unofficial end of summer and the start of the new TV season.  While television is somewhat entertaining during June, July, and August, it's the fall debuts that many TV addicts anticipate.
Next week the networks start rolling out new and returning series, kicking off with "90210" and "Ringer" on the CW on Tuesday, Sept. 13.
Check out the list below to see when your favorites air:
Tuesday, September 13
8 pm 90210 CW
9 pm Ringer (NEW!) CW
10 pm Parenthood NBC



Wednesday, September 14
8 pm H8R CW
8 pm Survivor: South Pacific CBS
9 pm America's Next Top Model (NEW!) CW
10 pm Up All Night (NEW!) NBC
10:30 pm Free Agents (NEW!) NBC

Thursday, September 15
8 pm The Vampire Diaries (NEW!) CW
9 pm The Secret Circle CW

Monday, September 19
8 pm  Dancing with the Stars ABC
8 pm The Sing-Off NBC
8 pm How I Met Your Mother CBS
9 pm Two and a Half Men CBS
9:30 pm 2 Broke Girls (NEW!) CBS
10 pm Hawaii Five-0 CBS
10 pm The Playboy Club (NEW!) NBC
10 pm  Castle ABC



Tuesday, September 20
8 pm  Glee FOX
8 pm The Biggest Loser NBC
8 pm NCIS CBS
9 pm NCIS: Los Angeles CBS
9 pm New Girl (NEW!) FOX
9:30 pm Raising Hope FOX
9 pm Dancing with the Stars the Results Show ABC
10 pm Body of Proof ABC
10 pm Unforgettable (NEW!) CBS

Wednesday, September 21
8 pm The Middle (special one-hour premiere) ABC
8 pm  The X Factor (NEW! Series Premiere, Part 1) FOX
9 pm Modern Family (special one-hour premiere) ABC
9 pm Harry's Law NBC
9 pm Criminal Minds CBS
10 pm CSI: Crime Scene Investigation CBS
10 pm Law & Order: Special Victims Unit NBC
10 pm Revenge (NEW!) ABC
   


Thursday, September 22
8 pm Charlie's Angels (NEW!) ABC
8 pm The X Factor (Series Premiere, Part 2) FOX
8 pm Community NBC
8 pm The Big Bang Theory CBS
8:30 pm Parks and Recreation NBC
9 pm Person of Interest (NEW!) CBS
9 pm The Office NBC
9 pm Grey's Anatomy ABC
9:30 pm Whitney (NEW!) NBC
10 pm Prime Suspect (NEW!) NBC
10 pm The Mentalist CBS

Friday, September 23
8 pm A Gifted Man (NEW!) CBS
8 pm Nikita (NEW!) CW
8 pm Kitchen Nightmares FOX
9 pm Supernatural (NEW!) CW
9 pm Fringe FOX
9 pm CSI: NY CBS
10 pm Blue Bloods CBS

Saturday, Sept. 24
8 pm Rules of Engagement CBS



Sunday, September 25
7 pm Extreme Makeover: Home Edition (special two-hour premiere) ABC
8 pm The Simpsons FOX
8 pm The Amazing Race CBS
8:30 pm The Cleveland Show FOX
9 pm Family Guy FOX
9:30 pm American Dad FOX
9 pm Desperate Housewives ABC
9 pm The Good Wife CBS
10 pm CSI: Miami CBS
10 pm Pan Am (NEW!) ABC

Monday, September 26
8 pm Gossip Girl (NEW!) CW
8 pm Terra Nova (NEW!) FOX
9 pm Hart Of Dixie CW
9:30 pm Mike & Molly CBS

Wednesday, September 28
8 pm Suburgatory (NEW!) ABC
9 pm Happy Endings ABC



Thursday, September 29
8:30 pm How to Be a Gentleman (NEW!) CBS
10 pm Private Practice ABC

Monday, Oct. 3
9 pm House FOX

Tuesday, October 11
8 pm  Last Man Standing (NEW!) ABC

Wednesday, Oct. 12
9 pm  Psych USA

Tuesday, October 18
8 pm Man Up! (NEW!) ABC

Friday, October 21
8 pm Extreme Makeover: Home Edition (time period premiere) ABC
8 pm Chuck NBC
9 pm Grimm (NEW!) NBC



Sunday, October 23
8 pm  Once Upon a Time (NEW!) ABC

Sunday, Oct. 30
8:30 pm  Allen Gregory (NEW!) FOX

Tuesday, Nov. 1
10 pm Covert Affairs USA

Thursday, Nov. 3
9 pm Bones FOX
10 pm Burn Notice USA

Wednesday, Nov. 23
9:30 pm I Hate My Teenage Daughter (NEW!) FOX