Fall 2011 Movie Preview: September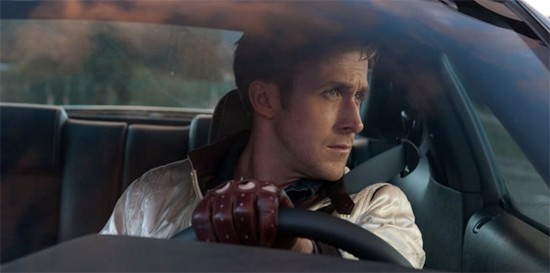 The end of the year is always the most exciting time for true movie lovers as the studios release the films they hope to compete in the race for the many awards shows that will happen early next year. This September will have some decent films to choose from (namely "Contagion" and "Drive"), but with a greater amount of less-than-impressive fare than is normally seen. Either way, this first month in the awards season will have moviegoers flocking to the cinema nearly every weekend.
September 2
This horror/thriller has been called "The Blair Witch Project" set in space, and the description may be accurate. Using the "found footage" style of filmmaking that "Blair Witch" popularized and has been used in recent films like "Cloverfield" and "Paranormal Activity," this film is based on the idea that the astronauts that landed on the moon in 1974 encountered some kind of alien monster and the evidence has been hidden for over 30 years. The footage that was released online this summer and is contained in the trailer looks pretty frightening, but also impressively authentic. Maybe "Apollo 18" will be able to help moviegoers forget "The Fourth Kind" ever happened.
Cashing in on the surprise success of last year's "Piranha 3D," the director of "Snakes on a Plane," David R. Ellis, is bringing us "Shark Night 3D" which will likely be less entertaining as it doesn't appear to be laughing at itself, one of the advantages "Piranha" had going for it. Set on a Louisiana lake, a group of attractive college kids find themselves being tormented by shark attacks. The answer seems easy: stay out of the water. But these kids are apparently set on fighting the sharks themselves. Unfortunately, we won't have the A-list cast of actors which added to the success of "Piranha," so it's anyone's guess as to how the movie will turn out.
September 9
For most serious film lovers, every new Steven Soderbergh movie is a highly anticipated event. The director of some of the most important films over the last 20 years is taking his first stab at the horror genre with "Contagion." The film stars Matt Damon, Gwyneth Paltrow, Kate Winslet, Jude Law, Bryan Cranston, Marion Cotillard and Laurence Fishburne. Pretty much, it's "Ocean's 11" all over again in terms of star power. In the film, a fast-spreading, deadly virus begins to attack mankind at an alarming rate and government and health officials can barely identify it let alone stop it. Though the premise sounds similar to 1995's "Outbreak," Soderbergh's film promises to be much darker. The film asks the questions, what happens to human relationships when everyone is a potential killer?
Starring two of the biggest rising stars in Hollywood, Tom Hardy and Joel Edgerton, "Warrior" will be the most brutal and divisive film of the season. The two actors play estranged brothers, each of whom sets out to win the mixed martial arts championship, not knowing that they will eventually have to face each other in the ring. MMA has yet to be featured in a fully-satisfying film (though "Redbelt" did win some respect), but "Warrior" will likely turn that around. Hardy and Edgerton both trained extremely hard to be convincing as some of the toughest athletes in the world. Audiences will have to choose which brother to root for: the ex-Marine with no other options or the struggling father and former MMA champion.
September 16
Since blowing away at the competition at this year's Cannes Film Festival, "Drive" has been the film audiences around the world can't wait to see. Ryan Gosling stars as a stoic, very controlled Hollywood stunt driver who moonlights as a getaway car driver. Director Nicolas Winding Refn impressed Cannes judges with his minimalistic, almost silent noir thriller and Gosling has gotten terrific reviews for his understated performance. Albert Brooks also stars as a vicious crime boss and many are saying his performance could get him nominated for an Oscar. The bottom line on this movie: see it.
September 23
Brad Pitt spent years trying to make this true-life story about the Oakland A's and it seemed like it would never happen. After Steven Soderbergh was attached to direct and then dropped out, Bennett Miller stepped in to tell the story of how the A's General Manager Billy Beane (Pitt) used a computer-generated analysis to pick and draft his players. No one else had ever tried this before and it changed the game of baseball forever. Jonah Hill co-stars as the young executive who helps Pitt. Philip Seymour Hoffman stars as the A's head coach and looks to be giving one hell of a performance. Hopefully Pitt and Co. will do justice to the game and land among the great baseball movies of all-time.
Even long-time fans of Kevin Smith have had a hard time recently backing up the director and his choices. The one-time indie film legend has had some missteps in the last few years and "Red State" is his attempt at rectifying past mistakes. Smith is known for his vulgar comedies, but in "Red State," which he financed himself, he is tackling both religious zealotry and the horror genre in what is said to be an impressive departure for the director. The movie makes focuses on a religious cult (based on the Westboro Baptist Church) that has a very brutal way of converting sinners. Oscar-winner Melissa Leo and John Goodman star in the film that might help Smith regain some of the respect he once held within the industry.
September 30
Seth Rogen co-wrote this autobiographical film about a twenty-something guy who learns he has cancer. Joseph Gordon-Levitt stars as Rogen's real-life friend who developed cancer at a very young age and who refuses to let the disease beat him. Rogen plays a version of himself, the friend who is both worried and supportive. The film is funny, but not without its moments of seriousness. Gordon-Levitt, who has lately been making large Hollywood films, is still the king of the indie circuit and a film like "50/50" will help him stay connected to his true fan base.
Also opening in September
"Straw Dogs" (September 16), is a remake of the 1971 film starring Dustin Hoffman. Kate Bosworth and James Marsden star as a young couple who are terrorized in Bosworth's hometown by her ex-boyfriend, played by "True Blood" actor Alexander Skarsgard.
Taylor Lautner attempts to shed his "Twilight" image by taking on a Jason Bourne, Jr. role in "Abduction" (September 23). Directed by legendary filmmaker John Singleton, Lautner is joined by Alfred Molina and Lily Collins.
Jason Statham is making another Jason Statham movie, this time called "Killer Elite" (September 23), co-starring Clive Owen and Robert De Niro. There are lots of guns and action sequences and De Niro in a fist fight. What else do you need?
Gerard Butler plays a former outlaw-turned-savior in "Machine Gun Preacher" (September 23). Without a doubt the best title of the year, what's even better is the movie is based on a real man and his attempts to help hundreds of Sudanese children.
The always funny Anna Faris stars in "What's Your Number" (September 30) as a woman who worries one of the men she has already slept with might have been the one. Joining Faris is Chris Pratt, Chris Evans and Joel McHale.