'Faith, Family & Friends' Comforted GMA Host Robin Roberts During Treatment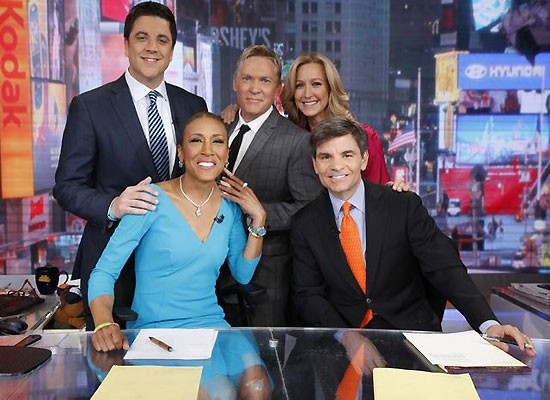 This morning Robin Roberts made her big return to "Good Morning America," and she has revealed how she got through her very difficult treatment for the rare blood disorder myelodysplastic syndrome.

She was diagnosed with the disease in 2012, sidelining her from her gig at the ABC morning show. She was forced to take a five-month leave of absence in order to receive a bone marrow transplant.

A fan tweeted Robin: "What comforted you most - faith in a higher power or friends and family?" Robin replied: "Faith, family and friends."

Robin returned to her seat on GMA this morning and was welcomed by messages from concerned friends, including President Obama, who said he's happy the anchor is "back doing what you do best."
Robin recently told People magazine, "Every day I feel more like my old self. I didn't think I would." She added: "You feel bad for so long, you just want to feel normal. And now I do."