'Fairly Legal' Star Sarah Shahi Calls Paris Hilton A 'Horrible Excuse For A Human Being'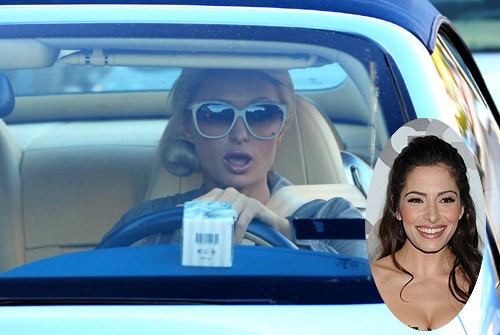 Fairly Legal star Sarah Shahi had a few choice words for Paris Hilton over the weekend. Apparently the actress had a run-in with the socialite and was nearly run over after Paris didn't see her and then ran a stop sign.

Sarah took to her Twitter account on Friday and Saturday to call out the hotel heiress over her skills behind the wheel, and let us know how she really feels.

"Paris Hilton- worst driver ever. Almost hit me, then ran a stop sign.what if there was a kid around that corner, you dumb b*tch," she Tweeted.

Afterward in a series of follow-up Tweets, Sarah said things like, "Paris Hilton- horrible excuse for a human being"; "What an irresponsible person... What a lame existence..."; and "I wouldn't be as p*ssed if I wasn't a mom" - and that was just Friday!

On Saturday, Sarah added, "One more thing blonde piece of sh*t- you're not an elitist just because you have money. You should apologize... To humanity. nowi'mdone."

The first season of Sarah's new show recently came to a close, but you can catch up right here with our weekly recap. Before getting the lead in the USA Network's Fairly Legal, Sarah starred in seasons two and three of The L Word and the short-lived NBC series Life.

She was born in Texas to an Iranian father and a Spanish mother, and "Sarah" is just her nickname. Her real name is Aahoo Jahansouz Shahi. Before her acting career she was a Dallas Cowboys Cheerleader.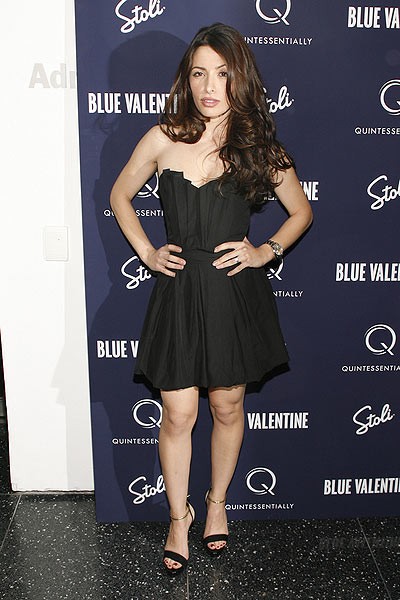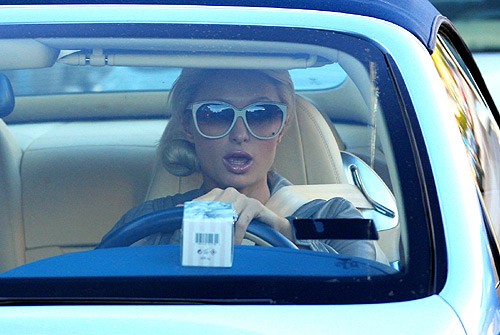 Click for more great Sarah Shahi pictures: