'Fairly Legal' 1.09 'My Best Friend's Prenup' Review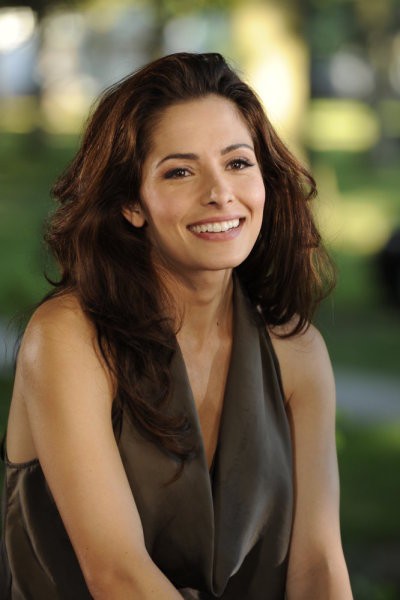 I've heard it said that you can learn a lot about someone from their friends. Well, this week we meet one of Kate's friends, Julie (Brittany Ishibashi), who's about to get married. Lauren is working on the prenuptual agreement with Julie's father Joseph (Clyde Kusatsu), who's more concerned with protecting his family business from Julie's husband-to-be Eric (David Alpay) than his daughter's happiness. Yes, you've pretty much heard this story before.
The show tries to throw a wrench in there by revealing that Eric's supposedly dead mother isn't really dead, but it doesn't really work when the rest of the episode is boilerplate. After said secret is revealed, Julie promptly freaks out, and at one point calls off the wedding. Check. Kate does something to accidentally cause trouble (this week it's punching Joseph). Check. Lauren has somebody angry at her for something she didn't do. Check. Leonardo plays into a nerd stereotype (this time it's over his love of figurines). Check. Dad eventually comes to his senses and everyone lives happily ever after. Check.
We learn that Kate and Justin only knew each other "about six weeks" before they were married. Well, that explains something about their relationship. Once again, Michael Trucco is fairly wasted this episode. Justin gets to banter with Kate, and then is relegated to a subplot where he puts his foot in his mouth with one of his colleagues. His best moment comes at episode's end, when he and Kate reminisce about their wedding. I'm really concerned that Justin's primary arc on the show is his romance with Kate, as if he's more there for her than to be his own fully-developed character. And that's a shame, because as we've seen when he's given the chance (in episodes like "Priceless" and "Bo Me Once") Justin is a pretty neat character. Michael Trucco is certainly a great actor. While I don't have a problem with the Kate/Justin romance, why can't Justin be here for more than that, too?
And in the mythology department, we discover that Kate's father likely used the money that David Smith embezzled (and thus went to prison for) to found Reed & Reed. I gather that we should be perturbed that Kate's family business was founded with stolen money,  but a subplot that's never stuck in the first place carries no weight now. My only hope is that it's wrapped up in next week's season finale and that, should the show return for season two, it's without an ongoing mystery.
With the season drawing to a close, I'm starting to evaluate the entirety of this show. It's hard not to compare it to the other USA original series, perhaps because I've been spoiled by how good they are. Whereas I am madly in love with Burn Notice, and charmed by White Collar, Fairly Legal is more like an acquaintance. While I don't mind spending time with it, I don't miss it when it's gone. And in this busy television world, I'm afraid that "like" might not be enough to keep me tuned in.
For more Fairly Legal, head over to DigitalAirwaves.net.