'Face Off's McKenzie Westmore: Not Your Ordinary Host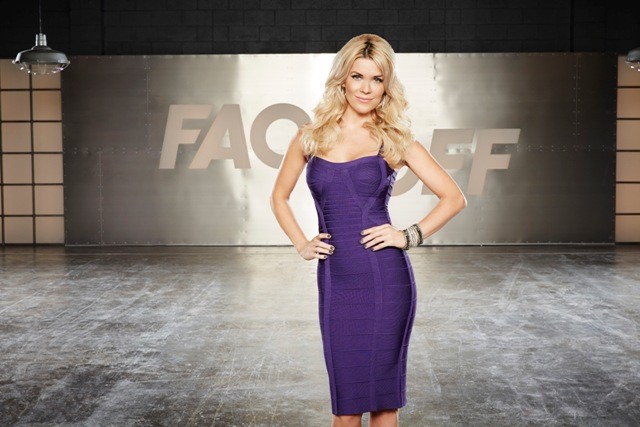 SyFy's Face Off may be the most unique competition series on television. It's not a talent show, it's not about crazy stunts - instead, it takes us inside the world of movie makeup to see who can create the most magic. BFTV connected with series host McKenzie Westmore last week to chat about the currently airing sixth season and her own Hollywood career - including if soaps or Star Trek has the more passionate fan base.
"When I started Face Off, I really went into it with what's meant to be will be," she told us, reflecting on the success of the show. "You just don't know. In the beginning, we felt like the train that could. We stuck together as a little family and we still do. What we have behind the scenes on the show, it's very rare. You don't see camaraderie like that. I'm buddies with the cameramen; I'm in the control room."
Which brings us to the first thing that makes McKenzie awesome. The best hosts don't just read a couple of lines off a TelePrompTer and walk away; they serve as the audience's bridge between the show and its talent, and they work just as hard as anyone else. You'd likely be surprised how many hours she logs every week. That includes getting up at 5 AM to be on the road for location shoots, and elimination days that can start at 11 AM or noon and go as late as 2 AM the following morning.
"It's changed through the seasons as we've changed the format here and there," she told us. "What you see on TV is not all [that happens]; there's just not enough time. Kudos to the editors, because there's a lot of footage they've got to go through."
But it's all worth it, not just for the success of Face Off itself, but for the artists who participate. "A good majority of our contestants that come on the show, the employment rate is really high. And that's one of the things I love about Face Off," McKenzie said. "Face Off is the best calling card, it's the best resume. It's showing their work right there on TV to industry insiders. There are a lot of industry insiders that watch the show that you don't hear about. And the judges. [Regular judge] Ve [Neill] is, she's always hiring people."
Another thing that separates McKenzie from the pack is that she's not just another pretty face in a hosting gig. Hollywood, and specifically makeup, is literally in her blood; her father is Michael Westmore, Academy Award-winning makeup artist best known for his work throughout the Star Trek franchise, and who serves as a mentor to the contestants on Face Off. She knows what she's talking about.