'Face Off': Zombie Virus Invades Wonderland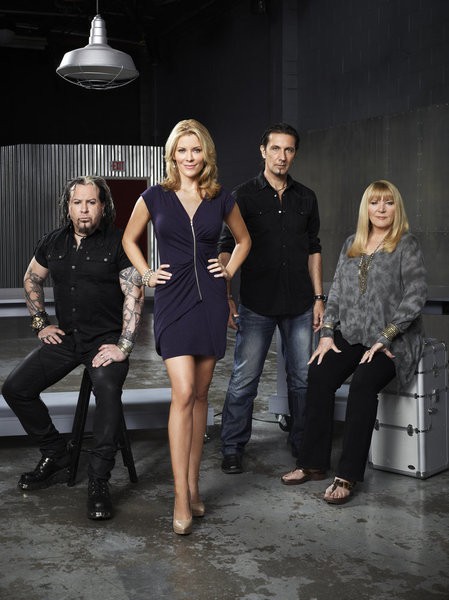 This week on "Face Off" it's "Alice in Wonderland" meets "Resident Evil" when a zombie virus invades Wonderland.
The nine makeup artists faced a foundation challenge with guest judge boxing champion Laila Ali.  The artists had 90 minutes to convince Laila that the makeup on their models had gone 10 rounds in a boxing ring.  The winner of the challenge would receive immunity and could not be eliminated this week. 
Laila chose Jason as the winner of the foundation challenge.
For the spotlight challenge the artists had to create an original take on one of the characters from "Alice in Wonderland" but one that has been infected by a zombie virus.
Jason had the Mad Hatter
Nicole had Alice
Roy had The Queen
Tommy had the White rabbit
Alana had the White rabbit
Laura had the Mad Hatter
Sarah had the Chesire cat
Rod had The Queen
Derek had the Chesire cat
Host McKenzie Westmore and judge Neville Page made a visit to the lab to check on the progress of the artists as they worked on the characters.  Neville was impressed with some of the artist's work saying that he loved Rod and Roy's ideas; but he was concerned with the work of Sarah and Tommy.
Special effects artist Paul W.S. Anderson joined judges Glenn Hetrick, Ve Neill, and Neville Page as a special guest judge this week.
After the creation's were revealed, Anderson noted that a lot of creativity went into the artist's work.  Sarah, Jason, and Alana were safe for another week.
Roy, Laura, and Derek wer the top looks for the week; while Tommy, Nicole, and Rod were the bottom looks for the week.  The judges felt that Roy captured the essence of "Resident Evil", Laura's work was solid and well executed, and Derek captured the spirit of the challenge.
Roy was announced the winner of the spotlight challenge.
The judges said that Tommy had a disappointing design, too much went wrong with Nicole's work, and Rod missed the challenge.
Nicole was eliminated from the competition.