"Face Off" - "Sleep Book" Comes to Life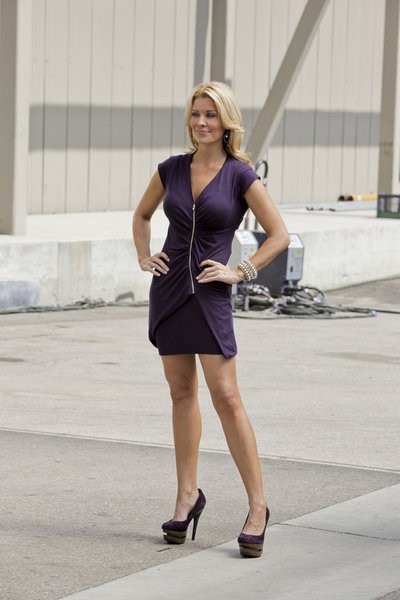 This week on "Face Off" the six remaining special effects artists must create an original human hybrid character inspired by one of the characters from the Dr. Suess book "Sleep Book".  The characters had to appear real and capture the essence of a Suess character.
While most of the artists developed a concept for their creations and got to work bringing them to life in the lab, Alana was having great difficulty with her character.  Along with missing her friend, last week's eliminated artist Rod, Alana could not find the needed inspiration to begin sculpting her character.
On day two of the challenge host McKenzie Westomore and Oscar Award winning artist and judge Ve Niell made a visit to the lab for a walk through.  While worried about some of the artist's work, Ve was pleased with the work of other artists and was anxious to see the outcome on the reveal stage.
While the artists were applying the makeup and dressing their models; wearing part of his costume, Nicole's character was dancing around and acting silly.
On the reveal stage judges Glenn Hetrick, Ve Niell, and Neville Paige were joined by guest judge award winning producer Brian Grazer.  The judges were impressed with Roy's ambitious work, calling it very Suessian.  The judges called Nicole's character the most Suessian of all and actually looked like a character that belonged in a Dr. Suess book.  The judges said that something was off balance with Derek's work this week; adding that he missed the mark.  The judges called Alana's work calamitous and a morbid failure.  The judges like Laura's work overall; adding they liked the colour palette and dimensions.  For Sarah, the judges called her character too Beetlejuice and did not resemble a Suess character at all.
This week the top looks were – Laura, Nicole, and Roy.
The bottom looks were Alana, Sarah, and Derek.
After being eliminated, and then earning a spot back on the show; the judges awarded the win this week to Nicole.
After saying that it was blindly obvious she could not settle on a concept this week, the judges eliminated Alana.  Judge Ve Niell asked for Alana to keep in touch.
Next week…cyborgs.