'Face Off' - Season Three Premiere - 'Star Wars'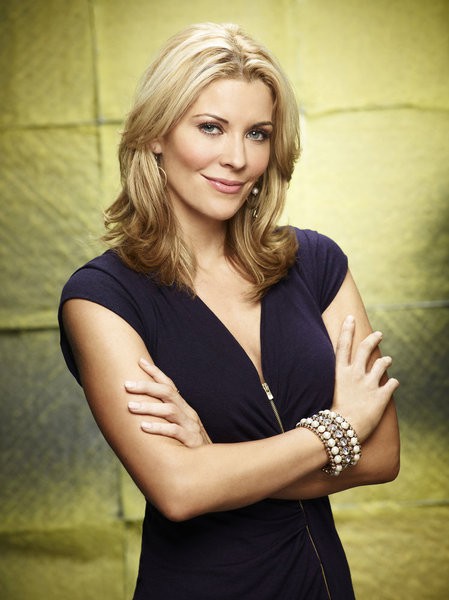 On Tuesday night the Syfy reality competition show "Face Off" made its season three premiere with 12 new special effects makeup artists - Laura, Nicole, Sarah, CC, Alana, Tommy, Rod, Jason, Roy, Joe, Derek, and Eric.
Each week the artists must take on challenges issued by show host McKenzie Westmore.  The judging panel of Glenn Hetrick, Ve Neill, Patrick Tatopoulis, and new judge Neville Page will determine whom will move on and whom will be eliminated based on the artists work.  After the season premiere Patrick will be leaving the show to work on a project in Bulgaria.
The season began with the artists attending what they thought was a rooftop VIP party, but it was more than just a party; the artists received their first challenge - The Foundation Challenge.  The artists were given two hours to create an original face makeup that showed their artistic selves and each artist had to choose something from the rooftop party to incorporate into their work.
Party host and guest judge Sean Astin awarded Eric the Foundation Challenge win.  For his efforts Eric earned immunity from elimination from the Spotlight Challenge for the week.
This week's Spotlight Challenge was to create an alien suitable for inclusion into a modern day "Star Wars" cantina scene.  The artists were put into teams for the challenge.  The winning character would be featured on the official "Star Wars" webpage.
It was clear from the beginning that not all of the teams were going to work well together.  Joe and Tommy were at odds from the start with Joe clearly taking charge of the team.  But not everyone was in such an unhelpful mood; Rod jumped in without being asked to give a hand to Alana and Nicole when they had difficulty with their mold.
After all of the characters were revealed Nicole, Alana, Jason, and Eric were safe with the remaining teams being either the best – Laura and Sarah and Rod and Roy - or the worst CC and Derek and Joe and Tommy - teams. 
While the judges were deliberating Joe walked out of the building.  Once the teams returned to the stage to learn their fate, McKenzie announced that since Joe left the set he had been disqualified and despite having a character that the judges called a disaster of boredom with no personality, uninspired, and a bad paint job; CC and Derek were safe.  The judges referred to Joe and Tommy's character as a "hot mess;" but he too was safe.
The judge's thought Laura and Sarah's character was beautifully done; with Glenn adding that the edges on the makeup was the cleanest he had seen on the show; while Rod and Roy's character was ambitious, exceptional, and well thought out.  Rod and Roy were awarded the best team with Rod being announced as the winner for the week.