'Face Off' - Monster Mash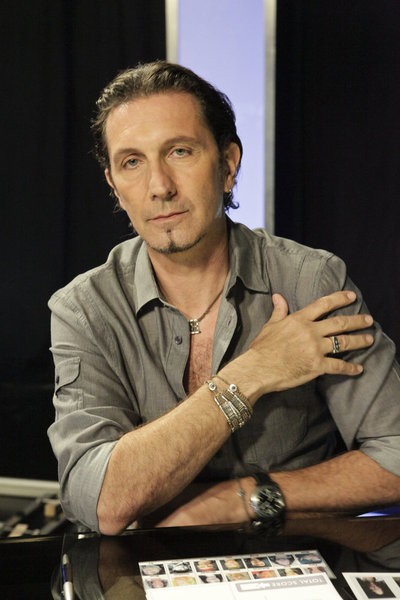 This week on "Face Off" the six makeup artists would again become seven for the Monster Challenge.
First up was the foundation challenge with a few surprises.  Patrick Tatopolous returned the judge the challenge and it was not the six remaining artists who would face the challenge of creating an original Mexican Cultural Festival Day of the Dead makeup; but five of the artists who had been eliminated – Tommy, Eric, Nicole, CC, and Jason.
After saying that he was impressed and overall the makeups – that had to include items from the area – Patrick named Nicole the winner.  As the winner of the challenge, Nicole earned the right to return to the competition.
In the spotlight challenge the seven makeup artists would be working with some emerging artists – children – to bring to life some monster sketches the children created.  As in a real life movie set the artists chose which of the makeup artists they wanted to bring their artwork to life.
After spending 30 minutes to consult on the sketch and how best to bring it to life, it was time for the makeup artists to get down to work.
Host McKenzie Westmore and judge Neville Paige to check on the artists and their creations.  Neville thought the ideas ambitious but was a bit concerned over some of the sketches.
On the reveal stage the judges – Glenn Hetrick, Ve Neill, and Neville Paige – took a close look at the artist's work before making any comments or judgements.
Nicole and Sarah were safe.  The rest were either the best or the worst of the week.  Glenn said that this week the judges were of massively differing opinions, more so than any other week.  Glenn liked Alan's work but Ve and Neville did not.  Ve liked Rod's work but Glenn and Neville did not.  Nevill and Ve both liked Laura's work.  Ve and Neville like Roy's work but Glenn did not.  Glenn was overall happy with Derek's work but Ve and Neville were not.
After saying it was the hardest decision so far, Glenn named Laura and Roy with the top looks and announced that Laura was the winner – it was her first win.
However, Derek, Rod, and Alana had the bottom works and were in danger of being eliminated.  Glenn announced that Rod was eliminated from the competition.  Rod said that it had been a great ride and he had a blast.  Ve said that she loved Rod's characters. 
Next week Hooville.