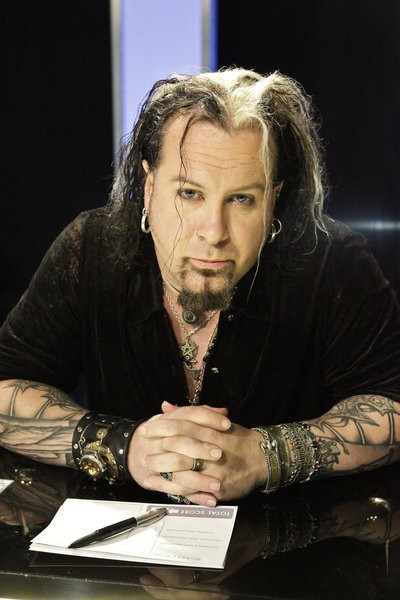 This week on "Face Off" only seven special effects makeup artists remain.  This week the artists face two challenges – a foundation challenge and a spotlight challenge – where they will be working solo on their projects.
For the foundation challenge the artists were challenged to create an original avante garde makeup to match the outrageous costumes worn by the models and in only two hours.  This winner of the foundation challenge would win immunity and could not be eliminated in the spotlight challenge.
The winner of the foundation challenge was Roy.
For the spotlight challenge, the artists would enter the world of video games creating an original over the top creation based on one of the characters from the first person immersion game "Dishonour".
Tommy chose a thug
Rod chose an aristocrat
Sarah chose an aristocrat
Laura chose a weeper
Alana chose a weeper
Derek chose a thug
Roy chose a city watch
Judge Glenn Hetrick made a visit to the lab to consult with the artists on their characters and offer bits of advice if needed.  Glenn was pleased with most of the concepts that he saw but reminded the artists to use exaggerated proportions on their characters.
On the "Face Off" reveal stage the judges were introduced to the original characters and got a close up work at the artist's work.  After scoring the characters judges Glenn Hetrick, Ve Neill, and Neville Paige announced that Laura, Alana, and Roy were ssafe; while Rod, Tommy, Sarah, and Derek were the best and worst looks for the week.
The judges commended Rod on his original creation saying it was nothing like he had done before; adding that he had made some smart decisions.
The judges said that Tommy missed the boat on his character with poor sculpting and had few elements of the challenge.
The judges loved Derek's aesthetic saying that the character was perfect for the game.
The judges said that Sarah's character had some strikingly inaccurate anatomical features; adding that they were disappointed with her work and that she lost vision and did not fit the game.
Derek won his second challenge except this time around he could enjoy it.  The first time he won it was also the week his twin brother was eliminated from the competition.
Of the two bottom looks – Tommy and Sarah – the judges decided to send Tommy home saying that they couldn't look past the structural issues.
Next week the six remaining artists will work with an emerging artist and a former contestant returns.