'Face Off' Artists Take On Zombies And Werewolves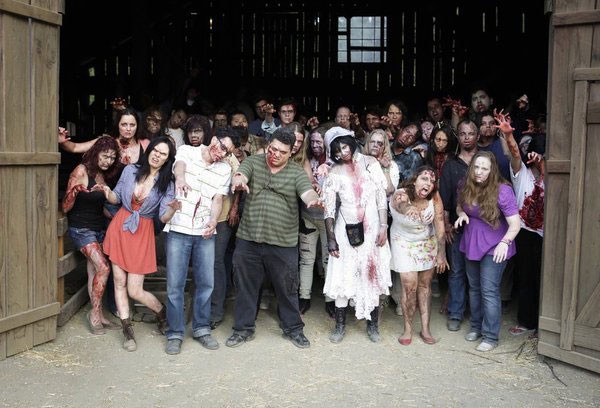 With only a few weeks remaining in the season the challenges and the pressure get tougher for the eight remaining makeup artists on "Face Off."

The week begins with a team foundation challenge that puts the artists not only against the clock - only two and a half hours - but a massive makeup job involving 20 models.

After gathering at a farm house, the artists learn that they will be placed in teams - Eric F and Wayne, Anthony and Meagan, House and Eric Z, and Kris and Autumn - and must transform 20 models into a hoard of flesh eating zombies all while using only the basic necessities were provided. The artists must also choose one zombie to showcase their talents.

Gale Anne Hurd from "The Walking Dead" judged the competition. After host McKenzie Westmore calling it the most difficult foundation challenge ever, Eric Z and House and Meagan and Anthony had the best looks. The winning team was Meagan and Anthony with Meagan being named the winner and earning immunity for the week. Gale Anne said the team paid attention to detail and told Meagan that with her direction on the challenge she could start work on "The Walking Dead" tomorrow.