Experience The New Jimi Hendrix Album 'People, Hell And Angels'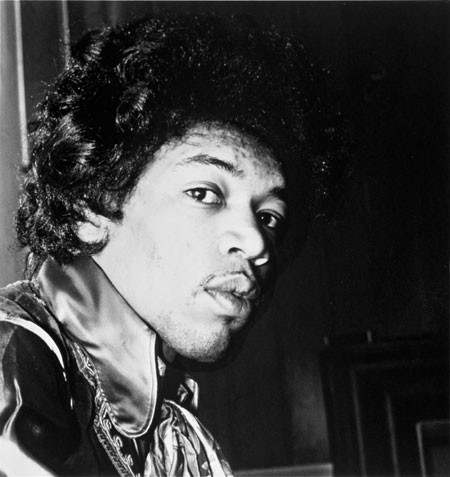 Jimi Hendrix would have turned 70 this year and now, more than four decades a after his death a new album titled 'People, Hell And Angels' is being released by the Hendrix estate. The album contains 12 new tracks containing new songs as well as previously unheard versions of music recorded between 1968 and 1970.
Janie Hendrix, the late singer's step-sister and CEO of Experience Hendrix issued this statement on JimiHendrix.com, describing the tracks and the late artist's creative direction: "The new tracks and album show a creative path Hendrix was looking to explore, the recordings encompass a variety of unique sounds and styles incorporating many of the elements—horns, keyboards, percussion, and second guitar—Jimi wanted to incorporate within his new music."
The statement continued, "'People, Hell and Angels,' presents some of the finest Jimi Hendrix guitar work ever issued and provides a compelling window into his growth as a songwriter, musician and producer."
'People, Hell and Angels,' will be officially released on Tuesday, March, 5 and you can also listen to the album now on NPR's live stream.