Executive Producer Nigel Lythgoe 'Saddened' To Leave 'American Idol'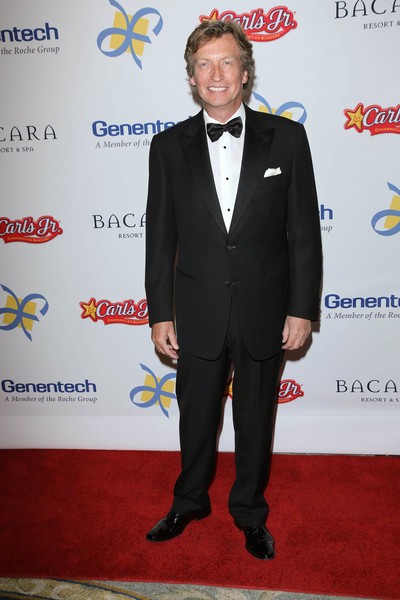 Nigel Lythgoe has confirmed he has been fired from American Idol after twelve seasons as executive producer.
Nigel says in a statement, I am truly saddened to be leaving a great team of friends and colleagues. However, at the end of the day, the most important thing is to maintain this incredible platform for America's young talent. This will only happen with the success of the program. If the executives that are now in charge of 'American Idol' believe that the ratings will improve with my departure, I have no complaints. It has been a great ride and I've loved every moment of it."
"It has been a tremendous honor to launch and build 'American Idol' over the course of a decade. After dedicating over 12 years to 'Idol,' I look forward to continuing work on my beloved 'So You Think You Can Dance,' which is going strong in its 10th season. In addition, this will allow me more time to devote to Nigel Lythgoe Productions and our exciting new partnership with Shine America."
Nigel even had a sense of humor about his firing on Twitter, posting, "just had 10 days in the Bahamas, rain everyday. I get back to the States and get fired. Sad! Monday we choose our top 20. I'll smile again."
Lythgoe helped bring the "Idol" franchise to the forefront with creator Simon Fuller.  He left American Idol in 2008 to concentrate on being a judge for So You Think You Can Dance, but returned to American Idol in 2010.
American Idol is going through a complete reboot. Executive producer Ken Warwick was let go as well, and judges Mariah Carey, Nicki Minaj, and Randy Jackson have all left the show.