Exclusive Video Premiere Of Orianthi 'Heaven In This Hell'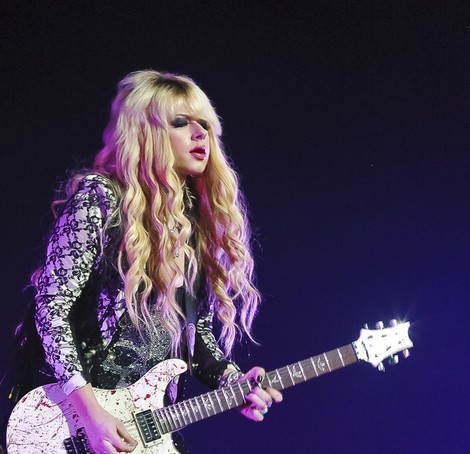 In this exclusive clip, guitar goddess Orianthi rocks out on "Heaven in this Hell" recorded as part of her At: Guitar Center with Nic Harcourt" podcast episode. The title track off of her new album – released last month – the song features Orianthi's signature guitar chops hard at work. It's only fitting that such a strong performance serve as the milestone 50th episode of the podcast series.
You can catch more of the podcast at: http://atguitarcenter.com/podcast/. Here you'll find full audio interviews between podcast host Nic Harcourt and Orianthi as well as other artists including the likes of Travis Barker, T-Pain, Alabama Shakes, Tim Armstrong, Jimmy Cliff and more. The podcast series delivers unique music, and the stories behind it featuring both exclusive performance videos and audio podcasts that aim to tell the stories of the artists, their background, their music and more.