Exclusive TV and Movie Memorabilia to Be Auctioned July 28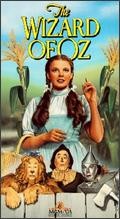 Fans and collectors looking for
Johnny Depp
,
Marlon Brando
,
The Wizard of Oz
, or just about anything related to Hollywood Memorabilia should pencil in Friday, July 28, on their calendars. Joseph Maddalena and his internationally-renowned Profiles In History will be holding their Summer 2006 auction, featuring more than 650 items of original TV and movie memorabilia, worth more than $2 million.
The six-hour auction, starting at 12 noon PDT, will be headlined by an original
Mighty Joe Young
armature. This incredible artifact, designed by Willis O'Brien and animated for the film by Ray Harryhausen, represents a milestone in visual effects technology, which helped advance stop-motion filmmaking to an entirely new level.
Also featured at the auction will be Johnny Depp's 'scissor-hand' glove from
Edward Scissorhands
, (expected sale price $7,000-$9,000), the original matte painting from the opening scene of "The Wizard of Oz," created for the very first scene of the movie, where Dorothy and Toto are shown walking down a lonely farm road in rural Kansas, (expected sale price $120,000-$150,000), Marlon Brando's 1956 Screen Actor's Guild (SAG) membership card which was issued the year after he won the Academy Award for his performance in
On the Waterfront
, (expected sale price $2,000-$3,000), and
Winston Churchill's
personal Stetson hat worn by Churchill during his 1952 tour of the U.S., (expected sale price $7,000-$9,000).
Additional items to be auctioned July 28 include:
* Humphrey Bogart Naval Officer's Hat from The Caine Mutiny.
$1,000-$1,500
* Michael Keaton full Batman costume from the 1989 Tim Burton classic,
Batman. $40,000-$60,000
* John Belushi signature black two-piece suit from The Blues Brothers.
$25,000-$35,000
* Dan Aykroyd signature jumpsuit from Ghostbusters. $8,000-$10,000
* Original Tom Jung final concept artwork for the Star Wars: The Empire
Strikes Back, re-release one-sheet poster. $8,000-$10,000
* Complete Samurai armor costume from The Last Samurai. $2,000-$3,000
* Dick Van Dyke and Matthew Garber jackets worn in the park sequence from
Mary Poppins. $35,000-$45,000
* Julie Andrews signature Bavarian dress worn in the "Do-Re-Mi" musical
sequence from The Sound of Music. $40,000-$60,000
* John Wayne western ensemble from Rio Bravo. $10,000-$12,000
* Elvis Presley white sport jacket from Fun in Acapulco. $4,000-$6,000
* Ronald Reagan personal Stetson hat with interior stamp "Made Especially
for Gov. Ronald Reagan." $3,000-$5,000
* Dan Blocker signature ten-gallon hat worn as "Hoss" in Bonanza.
$2,000-$3,000
* Original Starfleet Tricorder from Star Trek. $18,000-$22,000
* "ORCA" letters and life ring from Quint's boat in Jaws. $4,000-$6,000
All items to be auctioned are available for review in a full-color catalogue obtainable through Profiles In History, or by visiting the company's website at profilesinhistory.com.