Exclusive Trailer - Zombie Themed 'Doc Of The Dead'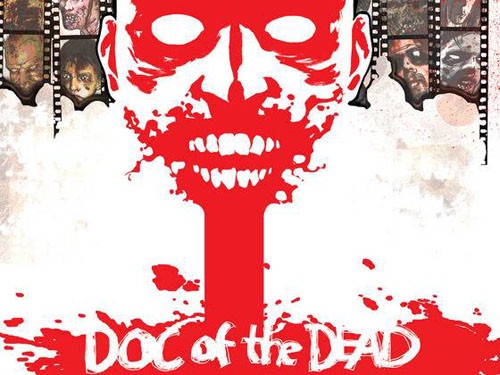 For those with an affinity for all things zombie related (and haven't gotten their undead fill with AMC's hit show "The Walking Dead!"), we've got a special treat for you!  Below is an exclusive trailer for an awesome looking doc focusing on brain eaters themselves entitled "Doc Of The Dead" and it features the likes of Simon "Shaun of the Dead" Pegg and even the grand master himself George A. Romero!  Check out the trailer below:
You can also check out more about the film and get in on the fun by going to:
http://www.kickstarter.com/projects/exhibitapictures/doc-of-the-dead
BTW – the above poster was designed by "The Walking Dead" artist Charlie Adlard (below with Andrew "Rick Grimes" Lincoln) and yes, we think it's rather tasty too!