Exclusive: 'Titanic 3D' Gets Big With 40 Ft. Banner!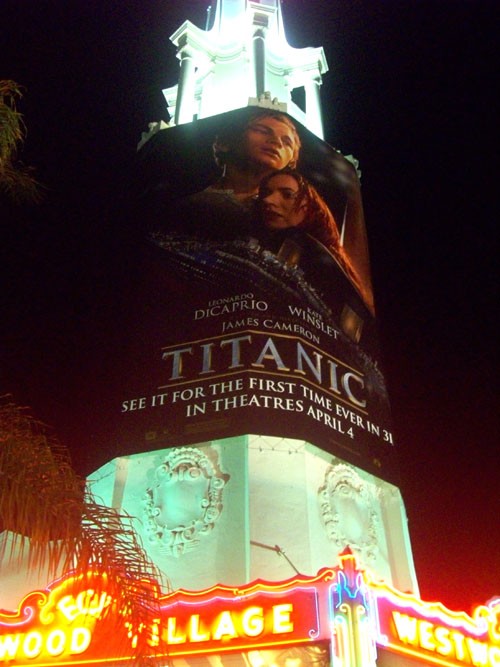 Copying the very epic size that is the release of James Cameron's "Titanic 3D" this week, Paramount facilitated the construction of a massive 40 ft. banner wrapped around the famed Regency Village Theater in Westwood, California.  It's an awesome piece of movie marketing that harks back to the old days of big movie spectacle pieces that all but announces the arrival of a cinematic event.  Olson Visual put the whole thing together and there's a short video that shows the construction of the whole ordeal – click the image below!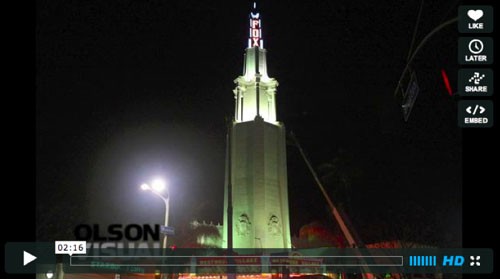 Also with the film hitting Wednesday, April 4th and a special Midnight Screening on the 3rd, we've once again teamed up with UCLA Radio to give a little free ticket and movie goodies love to anyone who enters – click and check out the ad below!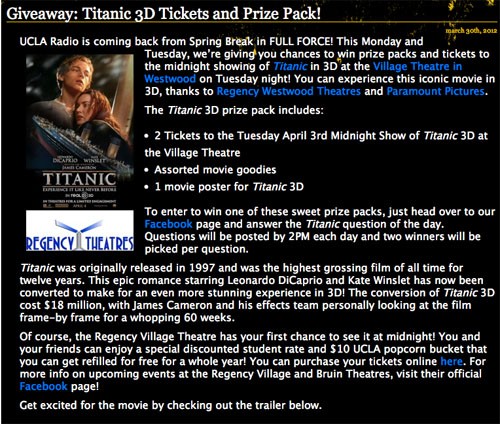 With Paramount putting over $20 million into the conversion of the film and Jim Cameron personally overseeing the process, I have no doubt that the film will be something to see indeed.  So if you live in the area, there's no place better for picture and sound quality then the famed Regency Westwood Village Theater – and tickets are on sale now!  In the meantime enjoy more Westwood promo pics below and click any to get your tickets now!