Exclusive 'Strike Back' Preview: Scott Is Captured (Video)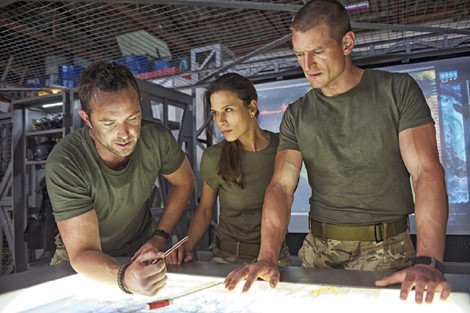 In the below exclusive clip from the next episode of 'Strike Back' Damien Scott is captured in Niamey.  Episode 13 premieres Friday, August 24th at 10 p.m. ET/PT on Cinemax. Episode 14 will be available on MaxGO immediately after.
About Episode 13
After a personal tragedy, Stonebridge applies for a transfer back to Section 20. While the team remains concerned about his mental state, Scott encourages them to allow Stonebridge back into the unit.

Tracking the missing nuclear triggers to Niger, the team believes that a radical religious leader may have malicious plans to use or sell them. They raid a compound in Niamey and discover another party with interest in the region and ties to Scott's past. Believing that courier Othmani (Said Taghmaoui) has the triggers, they track him as he tries to leave Niger through the northern desert, where he is captured by a nomadic group led by Markunda (Laetitia Eido). Stonebridge and Scott are airdropped into the desert to negotiate.