Exclusive 'Strike Back' Episode 9 Sneak Peek - 'Scott Makes Point About Breach' (Video)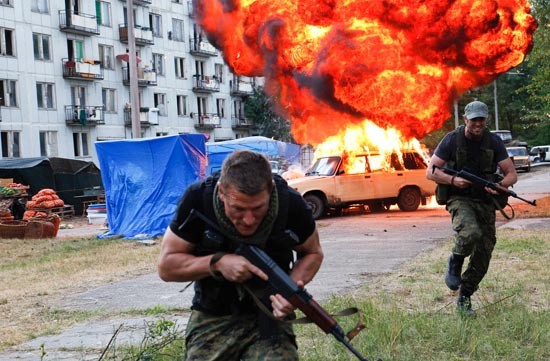 Season one of Cinemax's first original series, 'Strike Back,' comes to an end in two short episodes on Oct. 21. Never fear, Cinemax last week green lit a second season of 'Strike Back' and will begin filming 10 new episodes in early 2012. Check out this exclusive sneak peek clip of 'Strike Back' episode 9, airing this Friday October 14 at 10pm.
After decrypting John Allen's PDA, which was recovered from Latif's (Jimi Mistry) man, and connecting it to the doctor Stonebridge (Philip Winchester) saw with Latif in Kosovo, Scott (Sullivan Stapleton) and Stonebridge travel to Chechnya to investigate a mysterious bunker with recent activity. They uncover the facility's vile purpose and discover more clues about Latif's plan.  Scott is irritated to discover that Col. Grant (Amanda Mealing) has been investigating his behavior and allegiance, while Stonebridge struggles with a family decision.