Exclusive 'Strike Back' Episode 16 Clip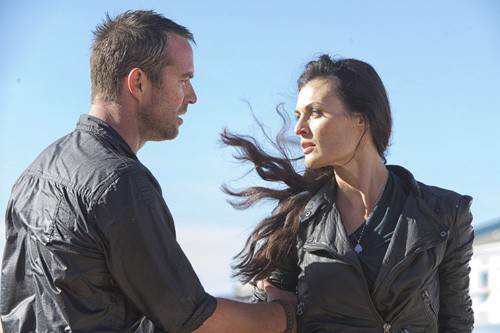 In this Starpulse EXCLUSIVE clip from the upcoming episode of 'Strike Back', Dalton argues with Scott about liabilities and his relationship with a Mossad agent. Check out the full episode on Friday, September 14th at 10pm on Cinemax!
About Episode 16
Stonebridge and Scott confide in each other about their mistakes – Stonebridge's desire for revenge on Craig Hanson (Shane Taylor), who has appeared in Capetown, and Scott's connection   with Rebecca (Lyne Renée), a Mossad agent tracking their case, but with very different orders from theirs. Knox takes Evans to a secret facility, where he reveals how he plans to make Africa a world power. Stonebridge befriends Knox's idealistic daughter, Ava (Olivia Grant), who runs their foundation and weapons decommissioning program.