Exclusive Song Premiere From 'The Voice' Star Caroline Glaser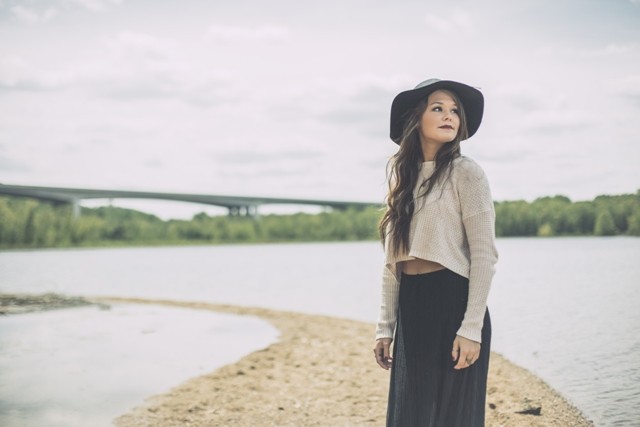 Caroline Glaser impressed both Adam Levine and Blake Shelton on The Voice. Now she's hoping to win over audiences with the release of her new EP Better Days Vol. 2. We have an exclusive song premiere from the forthcoming EP - as well as some insight from Caroline about the record, which is scheduled for release next month.
"I've been through a lot of ups and downs this past year, and a lot of these songs are really personal," Caroline continued. "These tracks, although at times [they] come across as sad, all have a hopeful message. I am at a point in my life where I am having to overcome a lot of obstacles, whether it be with managers, producers, family, or just being away from home.
"It's given me a lot to be hopeful about. This record is just a musical representation of the stage of life I'm at right now. Not perfect, but extremely hopeful."
Following her appearance last spring in season four of The Voice - during which she was one of the first artists to be "stolen," when Adam plucked her from Team Blake - Caroline is currently on tour as the opening act for Us the Duo. They will be making several California stops this week, including in Los Angeles, Anaheim and San Diego.
"Touring is definitely a grind," she said. "Lots of long travel days and nights with no sleep, but I honestly wouldn't rather be doing anything else. I've been traveling across the country in my little 2008 Honda Pilot, so it's far from luxurious, but it gets us to the shows! I think this is what they call earning your stripes."
Having recently moved to Nashville - home of several other Voice performers including Tony Lucca and Nicolle Galyon - Caroline is making big changes in her career, and she's also exploring musically. Her new EP marks a departure for the young singer-songwriter.
"I recorded in my friend Donnie Reis' studio called Twelve3South. We got pretty experimental in the studio, so each track has a pretty different vibe," she explained. "I was definitely more involved in this recording process, compared to Vol. 1, so I'm a little more proud of this one."
"I have been absolutely blown away by the amount of love and support I have received this past year," she enthused, "and I honestly cannot wait to give back to my fans!"
Click below to listen to "Dream of You," the first song released from Caroline's new EP Better Days Vol. 2, which will be available in September.