Exclusive: Rev Theory Discusses Recording Tracks From Their New Album, 'Justice'; Check Out 'Never Again' (Video)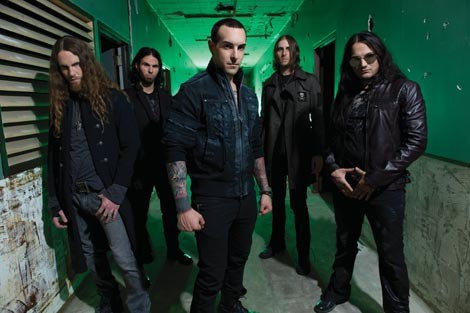 Hard rockers Rev Theory documented the recording process of their latest album, "Justice," while in the studio; and the band has been premiering exclusive webisodes around the web.

We were lucky enough to get our hands on one of the tracks, "Never Again," which you can check out below.

In the video, guitarists Rikki Lixx & Julien Jorgensen and drummer Dave Agoglia discuss the recording and writing process of the new song.

"We did what we felt was right, and I think we got a little bit heavier from our previous record, but at the same time we're always conscious of making the best song possible," said Agoglia.

Rev Theory's "Hangman," also from "Justice," is featured as an alternate theme song for hit SyFy show WWE SmackDown.

Rev Theory's new album "Justice" is available everywhere now; and the band will hit the road in April on the HardDrive Live "Spring Fling" 2011 Tour. Click here for tour dates.


Check out Rev Theory's "Never Again" Webisode:
See the rest of the band's exclusive webisodes here - there's one for each track on the new album!
Click for more great Rev Theory pictures: