Exclusive Preview Clip Of 'Veep' Season One Finale (Video)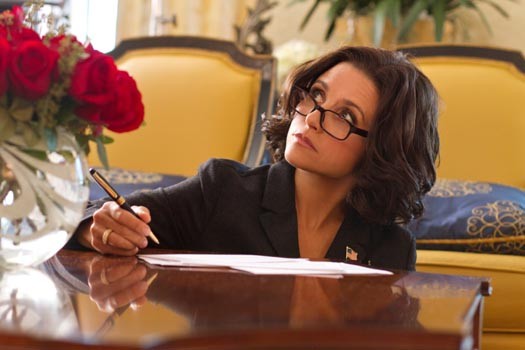 Veep's first season wraps up on HBO this Sunday and we have an exclusive clip from the finale. Veep, starring Julia Louis-Dreyfus, was just recently given the green-light for a second season. Here's some info and a preview clip from the finale:
Selina finds herself in Ohio to support Rep. Roger Furlong (Dan Bakkedahl) for governor, but given the Veep's low approval rating, he no longer wants the endorsement. Meanwhile, the Clean Jobs Bill comes back to haunt Dan – in the form of a possible Congressional hearing. After Selina tears up in her meeting with Furlong, Mike (Matt Walsh) and Amy (Anna Chlumsky) decide to play up Selina's tears even more, but have no idea how big a floodgate it will open. Teleplay by Jesse Armstrong; story by Jesse Armstrong and Armando Iannucci; directed by Armando Iannucci.