Exclusive Interview With Master Ventriloquist & 'America's Got Talent' Champion, Terry Fator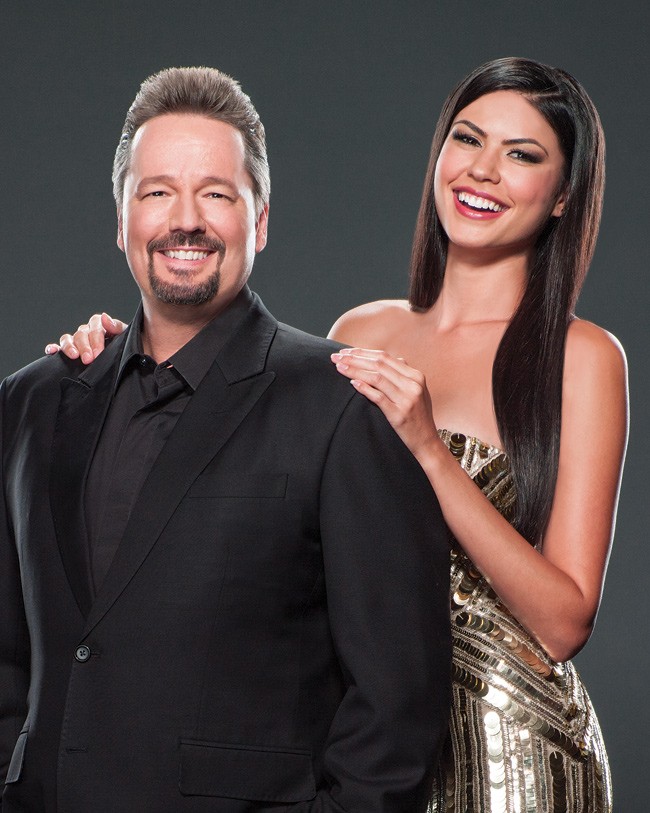 Recently, we had the opportunity to talk with the winner of the second season of America's Got Talent, Terry Fator. Terry is known for his lovable puppet antics, great sense of humor, and his ability to project his singing voice from the mouths of others. In case you've never seen his award winning performance, take a look here.
Terry was nice enough to take some of our questions down and answer them, as well as having a little something to say to our readers personally. Enjoy our interview with him, and read to the end to see an Starpulse exclusive video clip from Terry.
SP -  This may be an obvious one, but what puppet/character is your favorite?
TF - Asking me to pick which puppet is my favorite is like asking Alec Baldwin which paparazzi he hates the most. But in the end, if you make me choose, I have to go with the one who won America's Got Talent for me—Winston the Impersonating Turtle. 
SP -  Your performances focus heavily on the musical element. Do you have experience in music in the past (pre-AGT) that your fans may not know about?
TF - I was the lead singer in Texas the Band for years and we toured everywhere. Before that I sang a lot in the shower.
 
SP - Does being a singing ventriloquist pose any unique challenges in comparison to a normal, spoken-word ventriloquist?
TF - Singing without moving your lips is a real workout for throat muscles.  I have had people try to tell me to talk less on show days but that's like telling Anthony Weiner to send less naked pictures of himself on Twitter. I can't seem to not talk, much to my wife's chagrin. (She was one of the ones who told me to stop talking!) Luckily it hasn't caused problems since the combination of ventriloquism, singing and impersonations is what sets our show apart.
 
SP -  Tell us a little about your new DVD. What do fans have to look forward to most on this DVD?
TF - Unlike a lot of Las Vegas shows I constantly update and refresh my act. So my new DVD is a chance for fans to see my 2013 show (plus it has all kinds of great extras like a cartoon called Fator Tots). And when they come to Las Vegas and see me at the Mirage, they get to see a completely different show.
 
SP -  You starred on America's Got Talent Season 2 and won! What was your favorite and most memorable compliments or criticisms the judges gave you? And why?
TF - All of the judges—Sharon, Piers and David were incredibly kind and encouraging when I was on the show. I was lucky since they never gave me any criticism at all. As for their greatest compliment: that came when Piers Morgan told me that (after my character Monty Carlo sang I Left My Heart In San Francisco) "Your puppet not only sang better than most of the singers in the competition, he sang it better than Tony Bennett!"
More talk with Terry on the next page, as well as an exclusive Starpulse video clip!