Exclusive: 'Fantastic Mr. Fox' Red Carpet Premiere (Video)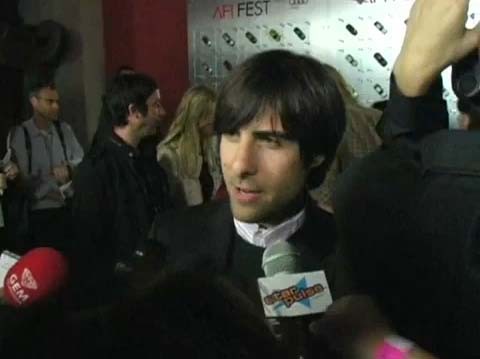 The highly anticipated release of this year's #1 animated film "Fantastic Mr. Fox" is finally here! This witty film takes us through the life of Mr. Fox (George Clooney), where he has to put his rebellious tendencies aside and mature into a loving, responsible and respectable father.
Along the way, Mr. Fox falls back on his mischievous ways but stays dedicated to his family in the end.

This fox tail is based on the children's book by Roald Dahl, who also brought us one of the greatest stories of all time, "Charlie and the Chocolate Factory". While being director Wes Anderson's first ever animated film, there is no doubt it will be nothing but great!

Fantastic Mr. Fox features some of the biggest names in Hollywood, including: George Clooney, Meryl Streep, Bill Murray, Jason Schwartzman, Owen Wilson and many more!

Starpulse had a chance to hit the red carpet for the premiere of "Fantastic Mr. Fox"!

Watch to find out who was there!





Story by Vanessa Mujica

Starpulse contributing writer


Camera- Giorgio Nanni
Editing- Ian Delgado

Get the deluxe edition of the "Fantastic Mr. Fox" soundtrack on iTunes!