Exclusive DVD Clip - 'The Revenant'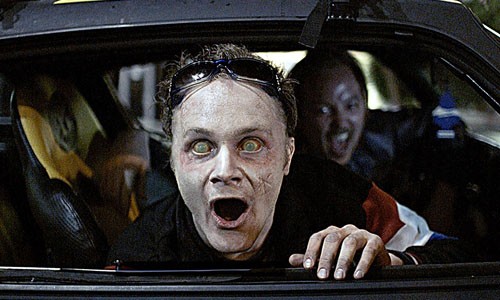 The newest five-star undead, buddy-buddy, comedic film titled "The Revenant" is hitting the DVD shelves Sept. 18 via Lionsgate Home Entertainment and we're proudly touting it's tasty wares with some cool exclusive content!  First up is a funny clip featuring chemistry heavy pair Bart (a back from the dead David Anders) and best pal Joey (a very much alive and hilarious Chris Wylde) having a little car banter - check it out below!
The film is a genre jumping ruckus good time at the movies - the way a great flick should be!  Stayed tuned to Starpulse.com for an upcoming interview with actor David Anders, plus our five-star review of the release and all it's extra goodies.  Again, "The Revenant" hits shelves next Tuesday, August 18 from Lionsgate Home Video.