Exclusive! DJ Pauly D Supports GLAAD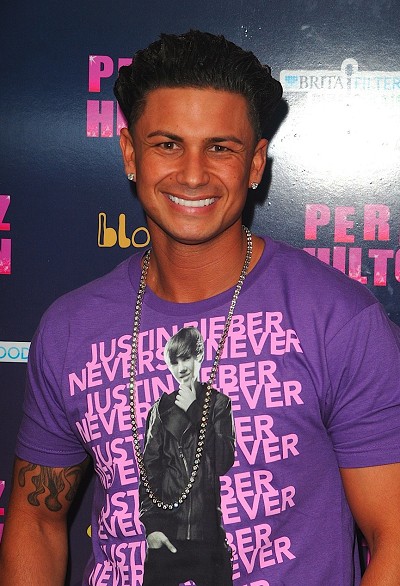 DJ Pauly D is backing another great cause. On October 20th, Pauly supported GLAAD's (Gay & Lesbian Alliance Against Defamation) Spirit Day by wearing purple to take a stand against bullying. Not only did Pauly rock his purple Justin Bieber shirt the whole day, he also wore it while performing at Perez Hilton's "One Night In...New York City" CMJ Music Festival Party sponsored by companies like OpenSky, Music Choice's SWRV TV, and the Brita FilterForGood Music Project with the night ultimately benefiting GLSEN (Gay & Lesbian Straight Eduction Network).
"So many young LGBT (Lesbian, Gay, Bisexual, Transgender) teens are taking their own lives as a result of bullying. I want to do anything I can to make that stop," Pauly reveals exclusively to Starpulse. Also in support of GLAAD's Spirit Day and Perez's event benefiting GLSEN, Pauly used his purple vinyls while he DJ'ed for the crowd at Hammerstein Ballroom. He also continued supporting Spirit Day by wearing purple to MTV for a Live Stream Event after the "Jersey Shore" Season 4 Finale and Reunion.