Exclusive Clip: Preview The Hub's 'Dan vs. the Common Cold'!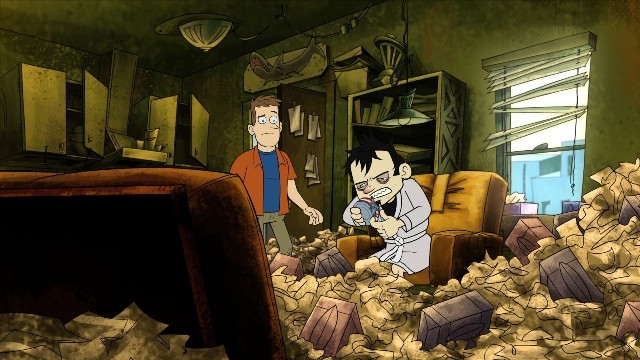 For everyone that's under the weather right now - Dan wants to help you get your revenge! This week on The Hub's rage-fueled comedy Dan Vs., Dan vows to get even with the common cold. As you can tell from the picture above, it's a prolonged battle.
You can check out an exclusive clip from 'Dan vs. the Common Cold' below.
Dan Vs. is The Hub's hilarious look at one man's unhinged quest for revenge, as every episode Dan sets out to get back at something or someone which has wronged him, from the dentist to the entire state of New Mexico. For more on Dan Vs., you can check out my interviews with series stars Curtis Armstrong (the voice of Dan) and Paget Brewster (the voice of Elise).
"Dan vs. the Common Cold" airs tomorrow at 1:30 PM PT/4:30 PM ET only on The Hub.
For more from Brittany Frederick, visit my official website and follow me on Twitter (@tvbrittanyf).
(c)2013 Brittany Frederick. Appears at Starpulse with permission. All rights reserved. No reproduction permitted.