Exclusive: Catching Up With Former Housewife Star Jill Zarin
I had the opportunity to interview former Real Housewives of New York City star, Jill Zarin this week. Since her departure from the show, Jill has certainly kept herself busy.  Earlier this month, Jill launched a limited edition jewelry line and now, the reality star turned designer has made her debut on HSN with the launch of her Skweez Couture shapewear collection!
Read the interview below to find out what Jill has been up-to!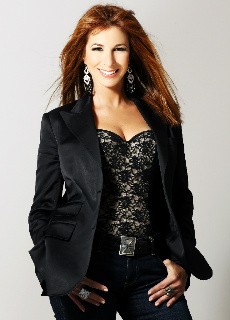 That Housewife Guy: Tell me about Skweez Couture; what inspired you to create your own line of shapewear ? 
Jill: I worked for many years in the hosiery business and always had a desire to find the ultimate shapewear that was both beautiful and functional.
THG: Which piece from your HSN Skweez Couture shapewear collection is your favorite?
Jill: The Ponte Legging with the zipper…it goes with everything.  It's my holy grail piece from the collection.
THG:  As a role model to many entrepreneurs, what advice would you give to all your fans on how to be successful? 
Jill: Have a passion for whatever you choose to do and always maintain your integrity.
THG: The Real Housewives of New York City is one of TV's biggest hits, and has a tremendous fan base. How has the show impacted your life? 
Jill: It gave me a platform and opportunity to make my entrepreneurial dreams come true with the launch of Skweez Couture and the Jill Zarin Jewelry Collection.
THG: You have such a wide fan base, all of whom speak so highly of you.  Fans truly admire how important family is to you. How do you maintain a strong family bond with such a demanding career?
Jill:  I always make time to spend with my family…they always come first.
THG: Since your departure from The Real Housewives of New York City, what have you been up to?
Jill: I've been focusing on building my brands  and looking at other television opportunities.  I've also appeared on Iron Chef and made a guest appearance on White Collar.  My jewelry collection launched this month and Skweez Couture not only debuted on HSN, but  I'm also making my debut in Macy's next week.  I'm doing an in-store appearance at Macy's at Herald Square on Tuesday, Feb. 21.  I'm so excited!!
THG: Do you still keep in touch with any of the ladies from RHONY? 
Jill: Yes, I keep in touch with some of them.
THG: Share with us some things about yourself that people may not know, and that you wouldn't mind sharing.
Jill: Most people don't know that I play a little piano!
THG: Your jewelry and accessories have definitely been a topic of conversation over the years; tell us about your new adventure into the line of jewelry! 
Jill: The design process has been amazing!  I love bringing my ideas to life and seeing them go from concept to reality. It's a lot of hard work, but I love every minute of it!
THG: Where and when will we be able to purchase items from the Jill Zarin Jewelry Collection? 
Jill: I have a limited collector's edition of rings available online now at www.jillzarinjewelry.com .  The full collection of bracelets, necklaces and rings will be in stores this fall.
Make sure to check out the limited edition rings online! Keep an eye out for the complete line of jewelry coming to stores this fall.
The Skweez Couture collection for HSN offers a wide range of styles. Prices range from $20 to $75 and most styles come in both black and nude. Visit HSN to view the collection.
____________________
In addition, Jill will be launching her Spring 2012 collection of Skweez Couture Tuesday, February 21st at Macy's. She will be at Macy's Herald Square to meet with her customers and fans as well as sign photographs.  The event will begin at 6:00 PM. Macy's at Herald Square is located at 151 W. 34th Street, New York, NY.