Ex-Drug Dealer: Angelina Jolie Appeared On Talk Show High On Drugs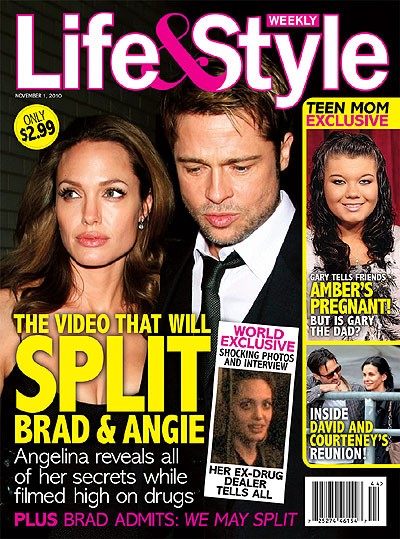 Angelina Jolie may be a UN Goodwill Ambassador and mother of six now, but 10 years ago she got high before appearing on a talk show. In a new revelation, Angelina's former drug dealer, Franklin Meyer, opens up to Life & Style and reveals that the Hollywood icon used to do heroin and cocaine with him in his drug den at the Chelsea hotel and at her place in the Ansonia in New York City.

Meyer says the starlet was on drugs during her Jan. 14, 2000, appearance on a talk show.

"She was at my place. I was filming her and she'd taken coke," Meyer tells Life & Style. "She went directly to do The Charlie Rose Show."

And his story certainly seems accurate. A 24-year-old Angelina went on the show to promote her new film Girl, Interrupted. During the interview, she's shy and spacey, stumbles and stutters over her words, rambles on about her tattoos and is very fidgety. At one point during the interview, she becomes overly excited when discussing how hard it was to let go of her characters Gia, (from the film of the same name), and Lisa, in Girl, Interrupted, and apologizes as she accidentally hits the microphone hooked to her chest. And Angelina didn't go home and sleep off her binge after she finished. Meyer says, "She did the show, then she came back over !"

Click here to watch the full video of Angie being interviewed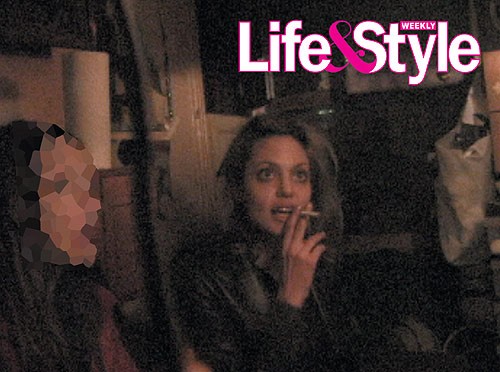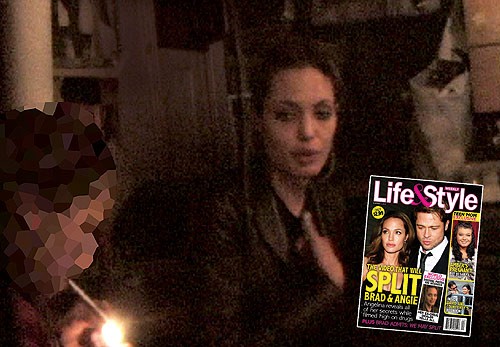 Click for tons more great Angelina Jolie pictures: