'Evil Dead' Frightens Off The Competition At The Box Office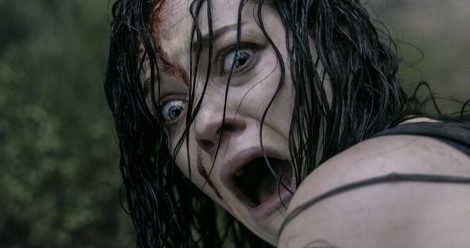 The "Evil Dead" remake debuted at number one at the weekend box office, taking in a surprising $26 million.
The horror flick, which is a modern take on Sam Raimi's cult 1981 film, centers on five 20-something friends hanging out in a remote cabin who discover a Book of the Dead and unwittingly summon up demons that have been lying dormant in the nearby woods.
Two films tied for second place at the box office. DreamWorks' animated film "The Croods" and action flick "G.I. Joe: Retaliation," starring Bruce Willis and Dwayne "The Rock" Johnson, each made $21.1 million.
"Jurassic Park 3D" did a respectable $18.2 million to land third place, while Gerard Butler's "Olympus Has Fallen" came in fourth with $10 million.
"Tyler Perry's Temptation: Confessions of a Marriage Counselor" also made $10 million.