Eve's Ex-Boyfriend Denies Leaking Sex Tape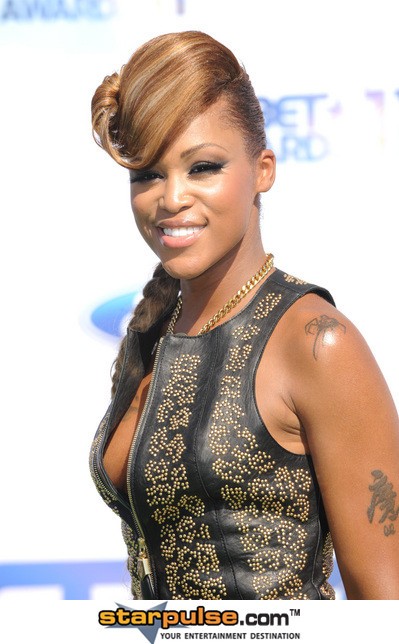 Rapper Eve's ex-boyfriend Stevie J has shot down rumors he leaked the pair's infamous sex tape in the early 2000s.

The Let Me Blow Ya Mind hit-maker and the producer were engaged but split in 2000. A video containing sexually explicit footage of the pair was subsequently released, prompting fans to blame the former Bad Boy Entertainment hit-maker for the leak.

However, Stevie J set the record straight during an appearance on MTV's RapFix Live on Wednesday, insisting it was one of Eve's pals who put the video on the web.

He says, "I made a tape and gave it to her and she took it on the road, on tour with her, and the rest was history. It wasn't me, I didn't leak that joint (video). I gave it to her and one of her girlfriends leaked it, thank you very much."
"I don't want my beefcake all in the street."