Everything You Need To Know About The Return Of 'Glee'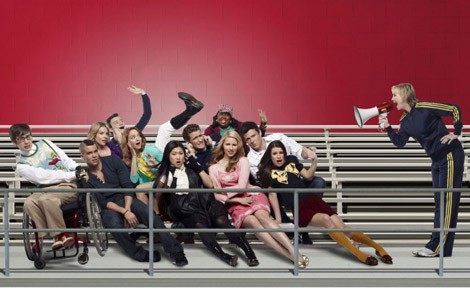 Tonight the Golden Globe and People's Choice Award winner Glee is coming back to Fox, making its first return to the small screen since December. The series' widespread success has allowed the show to sign on A-list guest stars and perform even more hits. With filming for the spring going full-force, there is a slew of information for the forthcoming season. We've compiled everything you need to know about what you can look forward to.

Though the mega-hit could easily stand on its own, this season we can expect some extreme star power.

Neil Patrick Harris channels Dr. Horrible as his character, Bryan Ryan, works to destroy Will's glee club through his school board influence.  The episode should lead up to some awesome duets between the two rivals; Matthew Morrison told E! that they'll be singing Aerosmith and Billy Joel together. Set to air during May sweeps, this episode is sure to be legendary (according to EW).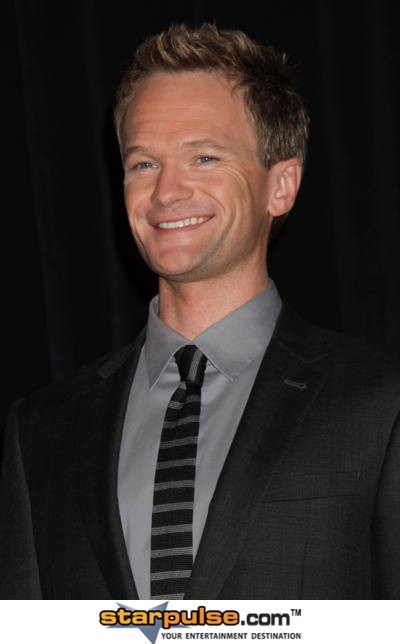 While NPH is challenging Will, E! has confirmed that Olivia Newton John will appear in the back nine of the season and takes on Sue Sylvester. Get on your track suits - the two will be singing a duet of "Let's Get Physical."

As usual, Sue has even more enemies, including a new nemesis played by SNL's Molly Shannon playing astronomy teacher and badminton coach Brenda Castle. McKinley High, which seems to hire anyone, has taken on the alcoholic, pill-popping Brenda. According to Lynch, it sounds like Shannon's Brenda will actually be able to overpower Sue - but for how long?

Broadway fans have plenty to look forward to. According to E!, Kristin Chenoweth is reprising her role as April Rhodes in the third episode, plus her Wicked costar Idina Menzel plays the leader of Vocal Adrenaline, a rival glee club to Schu's New Directions.  Despite their rival status, it's not all competition - Zap2It reports that there will be some serious sexual tension between the newly single Schu and Menzel's character.

The leaders of the clubs don't have all the fun, though!  Lea Michele's Spring Awakening co-star Jonathan Groff guest stars as Vocal Adrenaline member and love interest to Lea's Rachel. According to E!, the pair will sing Lionel Richie's "Hello."

As for the recurring characters, there's no lack of drama there. Starting with the adults, Will has left Terri, but he probably won't get over his marriage to his high school sweetheart that easy.  The season 1 finale left fans of Will and Emma hopeful for the couple's future, but it sounds like Schu won't be that easy to hold down - where does Emma fit in when Will is getting physical with Idina's character? Not to mention that Terri probably won't let go that easily.
 
Similarly, Finn and Quinn are done, but those feelings could die hard. Puck and Rachel are to have another go, but Puck's bad boy side has a wandering eye. And what of the lingering feelings between Finn and Rachel? Or Puck and Quinn? Love triangle doesn't even begin to cover this show. Also, we've heard that Quinn's due date will fall conveniently on the season finale on June 8, which will probably reprise a lot of the Quinn-Finn-Puck drama.

Moving on, open casting this season included a role for Kurt's boyfriend, but this won't be your typical gay-kid-gets-picked-on high school story; according to E!, series producer Ryan Murphy will "want them to be the power couple of the school." Murphy also mentions a potential relationship between Finn's mother and Kurt's father - with Kurt's crush on Finn, I think we've moved up to a love octagon by now (via EW).

Let's not forget about the real star of the show - the music.  The highly anticipated all-Madonna episode is a go. E! was told that it will be packed with ten huge musical numbers, including our favorite sweatsuit-wearing cheer coach taking on "Vogue."  As for full-group numbers, we can look forward to the club singing "Like a Virgin," with the topic of virginity (more specifically, losing it) being contemplated by numerous characters. In addition, E! reports that Lady GaGa has given her permission for the show to use her songs so we can look forward to something fabulously theatrical.

Needless to say, this season is going to be packed with all the music, drama, and witty dialogue that we've so missed in the past few months, with each episode bringing something new to the table.  Tell us - what are you looking forward to this season?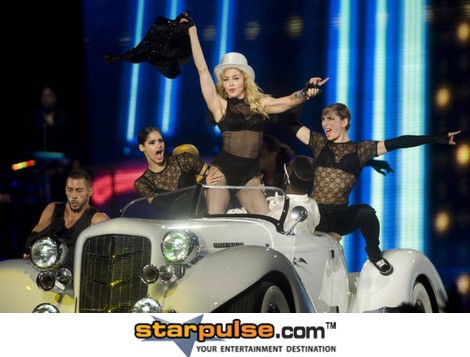 Story by Amber Wojcek

Starpulse contributing writer