Everything Geeky - Advice for Attending Comic Con

It's that time of the year again, and San Diego is preparing itself for the invasion of the geeks. This week the San Diego Comic Con launches its 40th anniversary, and writers, authors, video game programmers, television execs, actors, producers, and of course comic book creators come out of the woodwork in the beautiful Californian city.
I will be there myself, and as a veteran of comic conventions, I thought I would offer some advice for those of you who are new to the whole game. This might come in handy if you choose to check out some other conventions, such as New York Comic Con (October 2010), Wondercon 2010, PAX (September 2009), and many others.
Once upon a time this was a place where only true comic or sci-fi fans would show up, but now it's a major launching place for television, movies, and video games. It also means that being the average attendee is that much harder if you're not prepared.
1. It's very crowded.
And by crowded, I mean that the entire thing is sold out and this is in the huge San Diego Convention Center. Thousands of people will be there, and chances are they will want to get the exact same things you want out of it. If you want to see a popular television panel or get a signing from an actor, guess what, so will everyone else. This means you have to think ahead if you're serious about what you want. For example, last year the
Lost
and
Heroes
panels were in the same room, and people camped outside of the convention center the night before. It was completely full before dawn and that meant if you got there at a reasonable hour ... you were out of luck. The
Joss Whedon
line stretched through the center and had to be out on the patio it was so long. The floor itself will be crawling with people, most of whom will probably be hopelessly lost or just wandering slowly about to stare wide eyed at all the booths. Be prepared. Think ahead of what you want to see and check out the map and schedule on the website. You can't always get what you want, but if you try sometime you find you get what you need.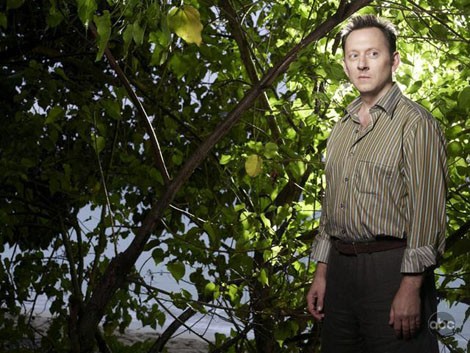 Image © American Broadcasting Companies, Inc.
2. Try to pack lunches or find other places to eat.
I love the convention center but most of the food there is insanely over priced. This includes water, food, snacks, desserts, and coffee. If you thought Starbucks was expensive before, wait until you see the one at the convention. Either be ready to shell out more money than you usually would for a pizza, or think ahead and scope out a restaurant in the area. The most money-smart way about it is to pack lunches and a water bottle in your backpack. And yes you should bring a backpack. Which brings us to the next point.
3. Get storage.
Usually on the first day you can find a few booths who are handing out giant bags. It gives them free publicity, and you a place to stash your goodies. There are vendors everywhere handing out free cards, comics, and posters. You never know where you'll run into a place that is handing out free shirts or tossing Spiderman toys to the crowd, so it is important to have something to haul it out of there. You might not be able to count on the bag alone, however, so it's wise to bring a comfortable backpack. Keep your eye on it at all times though; comic con is a place of joy but there could still be someone willing to snatch your belongings.
4. If you want to dress up, try to go on a day where you have no where to go.
The reason for this is simple: people stop and take pictures of you. Constantly. I went with a friend who dresses up as Mad-Eye Moody from
Harry Potter
and he can't walk ten feet without someone begging for a picture. It gives him the exposure he loves, but it means he can't really get anywhere. Oh, and if you didn't know already, there are lots of people dressed up for comic con! Get pictures of your favorites, and be prepared for some ridiculous and really inventive costumes. It's half the fun of the convention, but if you want to dress up yourself, just be ready to smile and pose.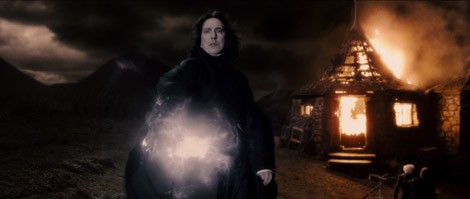 Image © 2009 Warner Bros. Ent. / Harry Potter Publishing Rights © J.K.R
5. Have fun!
This is supposed to be an event worth attending, and sure the high prices and the long lines and the crowded areas can be stressful. But you're there because something caught your interest, and it's worth the stress. Just take a deep breath, embrace the insanity, and enjoy yourself. Plus keep your eyes out for some of your favorite celebrities in movies, video games, television, and comic books.
Neil Gaiman
,
Anna Paquin
,
Stan Lee
, Ray Bradbury, the cast of
Fringe
(and
The Big Bang Theory
and
Chuck
!), Gail Simone,
Seth Green
, Sherrilyn Kenyon, Joss Whedon, Felicia Day, and I could honestly go on forever but isn't that enough? This is the place to see your favorite celebs and idols live. Unfortunately, comic con is now sold out so you can't sign up now, but there's always next year!
Story by
Chelsea 'Dee' Doyle
Starpulse contributing writer
Follow Chelsea on twitter at http://twitter.com/mustbethursday.