'Everyone Wins At The Oscars' Gift Bag Includes Circus Lessons, Condoms & A 'Vampire Facelift'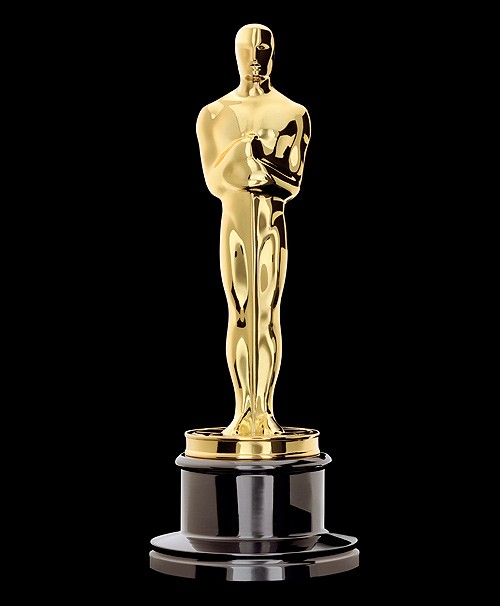 Hey Jennifer Lawrence, don't worry if you don't land an Academy Award for your performance in Silver Linings Playbook (you will), because all the nominees who aren't bringing home an Oscar statue this year will get a goodie-bag worth $45,000 as a consolation prize (which will only cost them about $10,000 in taxes to keep).

Gift bags containing all sorts of expensive tchotchkes are nothing new at awards ceremonies like the Oscars, Emmys and Grammys. They started out as a way for companies to get the stars photographed with their wares in exchange for free stuff, ultimately evolving into a package of goodies given to performers and presenters at the shows.

However, in 2006 Uncle Sam caught on when the values of some went into the six-digit range and started taxing them as income instead of gifts; and in 2007 the bags were no longer given out to anyone other than the nominees who didn't win an award.
So what's in this year's "Everyone Wins at the Oscars" nominee gift bag?

A strange mix of high-end products and some everyday items -- like Windex and... condoms?

Here's some of what's included:

-Leeza Gibbons' memoir "Take 2: Your Guide to Happy Endings and New Beginnings"
-$10,000+ trips to Australia and the Great Barrier Reef
-Vampire Facelift (don't ask -- here's the site) - $5000
-The Ultimate Fuzz Remover - $19.99
-Fitness & Weight-loss retreat - $4100
-$120 worth of gourmet Maple Syrup
-Portion control dinnerware (not sure what that even means) - $59
-80 bucks worth of hair ties
-A six pack of Naked brand condoms - $20
-Chocolates made with sake from a region of Japan affected by the 2011 Tsunami - $95
-$1,800 worth of private VIP service at London's Heathrow Airport
-$400 worth of Circus lessons for the children of nominees
-$795 water filtration system
-$204 custom candle package
-Electronic cigarettes

For over a decade now marketing agency Distinctive Assets has managed putting together and handing out the swag to the celebs; usually delivered to their homes after the show.

"It's just a [more] direct opportunity than traditional advertising to reach the talent, and then reach the consumer, through the PR generated around the gift bags," Samantha Milo Haft, who owns an event planning firm in New York City, tells ABC News. "One photo of a celebrity wearing your product can ignite sales."

Comedienne and red carpet host Joan Rivers explained her own envy of the stars receiving such lavish gifts.

"I'm so jealous because this takes care of all their Christmas gifts to their staff," she told USA Today back in 2004.

We think the Leeza Gibbons book alone is enough to make each nominee hope they don't hear their name called.