Eve Says Nicki Minaj Should Show Lil Kim 'Some Respect'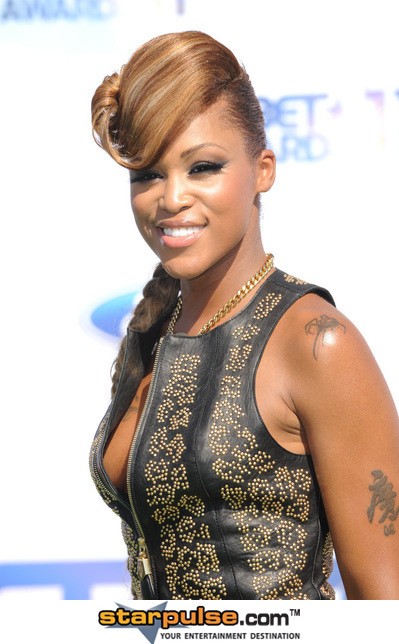 Rapper Eve has waded into the war of words between hip-hop queens Lil Kim and Nicki Minaj, insisting the newcomer should show the Lady Marmalade hit-maker some respect.

Minaj and Lil Kim became embroiled in a feud in 2010 when the female rap pioneer accused her of stealing her style.  She further blasted Minaj on her track Black Friday - a play on Minaj's album title Pink Friday - alleging she slept with mentor Lil Wayne to land a record deal.

Minaj mocked Kim for selling the song via PayPal, and the pair has yet to call a truce on their bitter rivalry.
Now, Eve has offered her opinion on the fall-out, urging Minaj to understand Lil Kim paved the way for her own success.

She tells BET, "It's not about publicity. It's about wanting that respect."

"I think maybe that's where Kim is coming from, like, you're doing your thing right now and no-one can take that away from you, Nicki - we all see it - but at the end of the day, if it wasn't for Kim, she wouldn't be here and that s**t is real."