Eve Plumb's Rep Dismisses Feud Rumors

A representative for former Brady Bunch star Eve Plumb has dismissed rumors a feud with cast mate Maureen McCormick led to the cancellation of a planned TV reunion. Plumb and McCormick, who played onscreen sisters Jan and Marsha Brady, fell out in 2007 after McCormick published her autobiography Here's the Story, alleging she enjoyed a lesbian affair with her former co-star.
Plumb denied the claims, accusing McCormick of making up the story to sell more books.

The reported feud is said to have derailed a planned Brady Bunch reunion on the Oprah Winfrey Show in 2009, and subsequent plans for the cast to get together again on the Today show this week also fell through.

A spokesperson for TV network NBC put the cancellation of Wednesday's reunion down to "scheduling conflicts," while online gossips blamed the alleged ill feeling between the two actresses.

However, a rep for Plumb is adamant there is no feud between the pair, telling ET Online that Plumb spent two weeks in New York last month and didn't want to return to the city again so soon for such a brief TV appearance.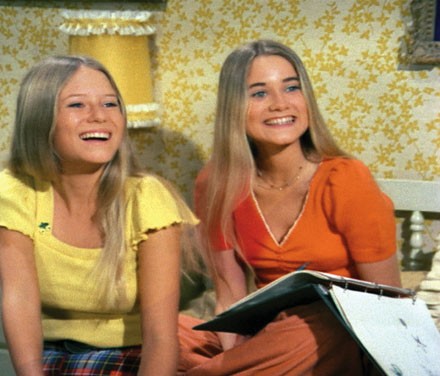 Click Here For More Maureen McCormick Pictures