Evangeline Lilly's Green & Blue Fringed Frock - Hot Or Not?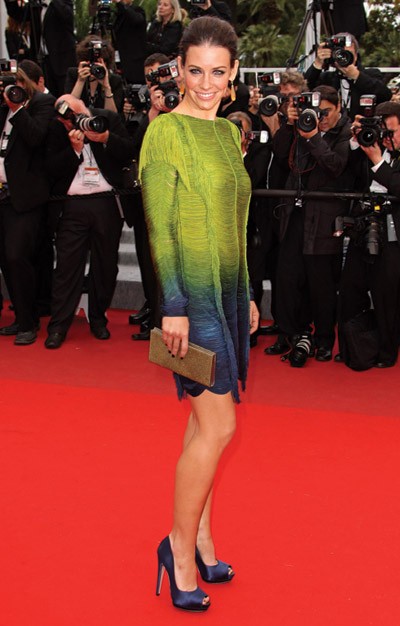 "Lost" star Evangeline Lilly wore a blue & green Emilio Pucci dress at the "You Will Meet A Tall Dark Stranger" premiere during the International Cannes Film Festival in France on Saturday. If you look closely, you can see the dress is made up of a lot of fringe. We're on the fence about this look. What do you think?
Evangeline recently talked about the end of her TV series. When asked by David Letterman last week if the show would simply fade to black, as "The Sopranos" did in its final episode, the actress would only reveal that the finale "holds true to our 'Lost' traditions' and 'represents the show nicely.'"
She recently signed on to co-star in Steven Spielberg's new film "Real Steel." The TV star will play a friend of Aussie hunk Hugh Jackman's character, a former boxer who teams up with his long-lost son to train a robot for a championship fight. "Real Steel" is set for release in November 2011.
See more photos of Evangeline here!