Evanescence's Amy Lee Targeted By Hacking Organization Anonymous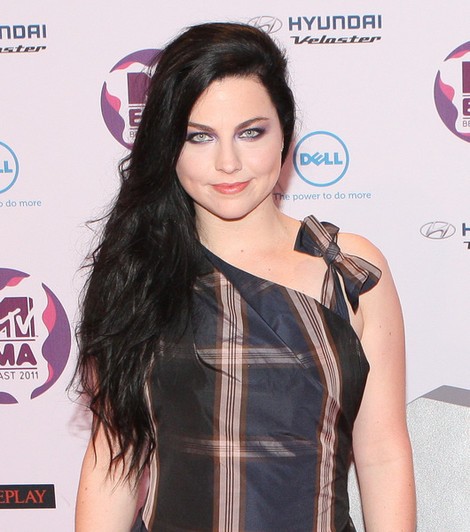 Evanescence singer Amy Lee has been targeted by the bosses of U.K. online hacking organization Anonymous over allegations she and her manager are preventing a witness from reporting child pornography offense.

The activists accuse the 30 year old of forcing Sam Smith to sign a non-disclosure agreement forbidding him from reporting illegal acts and images allegedly posted on the band's fan forum website EvThreads.com.

Anonymous leaders reportedly uncovered the information through a campaign to track down pedophiles, and they have presented the facts to politicians in the U.K., urging them to order Lee and her manager, Andrew Lurie, to take appropriate action to resolve the issue.

According to NME.com, EvThreads.com has since been closed down at the request of the band's management.

Meanwhile, Anonymous leaders plan to stage protests outside all venues on the band's U.K. tour in November.