Evander Holyfield Reprimanded By TV Executives Over His 'Fixing Homosexuals' Comments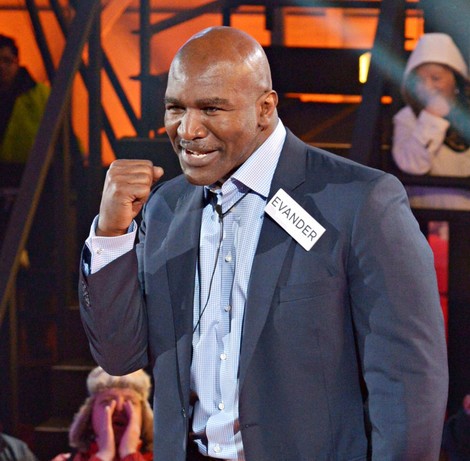 Evander Holyfield has been warned by TV bosses after he made homophobic remarks on U.K. reality show Celebrity Big Brother.

On Friday night, the boxing legend entered the house to huge cheers, however is already facing a backlash after he suggested homosexuality could be "fixed" by a doctor.

In a conversation with fellow housemate Luisa Zissman about openly gay stars in sport, he replied, "But that ain't normal."

Zissman, who found fame on another British reality TV show, The Apprentice, added, "That's just the way some people are born."

The former world heavyweight champion then insisted, "It don't make no difference. If you're born and your legs were turned this way, what do you do? You go to a doctor and get it fixed back right."

The 51-year-old athelete was then ordered into the Diary Room to answer to the show's producers, who warned him that his comments would be "extremely offensive" to a "large section of society."

Holyfield answered, "I thought I was just, I forgot about the thing. I was just telling her my opinion but it's not like I was going to mention (it) to anybody else. It was just our conversation."

The fighter's remarks have sparked outrage among viewers, including openly gay singer Boy George, who tweeted: "Shame, I had such admiration for Mr Evander Holyfield, he seemed dignified and I was sure he was a cool, smart, giant!"

Holyfield is in the house alongside stars including comic Jim Davidson, rapper Dappy and singer Linda Nolan.